Port Royal fiasco points to financial crisis
Updated: May 14, 2015 08:01 AM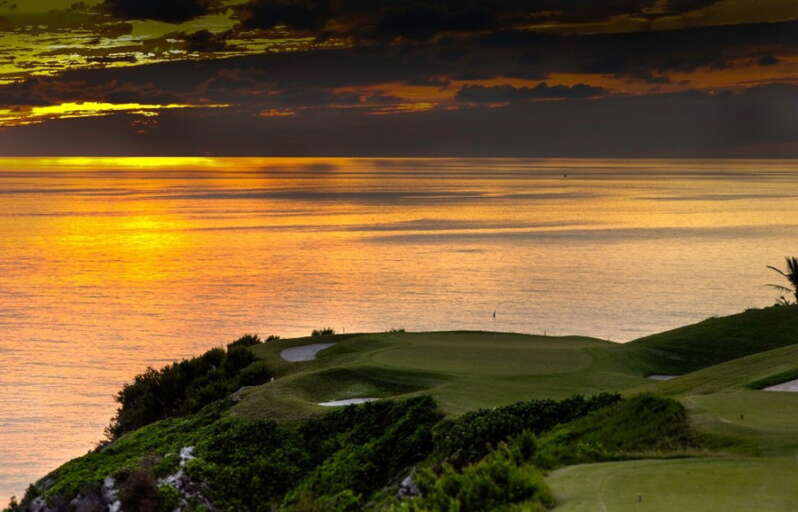 The recent Public Accounts Committee (PAC) hearing on the Auditor General's report on the Port Royal Golf Course provides an instructive example of why Government is faced with an unprecedented financial crisis, has operated annual deficits since 2007, and taken on crippling debt.
In 2006 the estimated cost to renovate Port Royal was $4.5 million. The budget approved by legislators more than tripled to $13.6 million. Yet when the project was completed in 2011, the final cost to taxpayers was $24.5 million.
When questioned by the PAC, then Port Royal chairman Wendell Brown made no apologies for the overrun and said he was proud of what they had achieved.
Mr Brown operates several businesses on the Island and it is doubtful he would be pleased if projects came in 50 per cent over budget. Those responsible would likely be fired. However, when it is other people's money — in this case taxpayers' money — he sees no problem with overspending.
The Auditor's report also outlined a number of conflicts of interest, untendered contracts, some of which went to PLP MP Zane DeSilva's company, payments to board members and a "lack of oversight, cost overruns and inadequate accounting".
The board that oversaw and participated in this fiasco — and in some cases benefited financially — were also complicit and behaved in a manner that implies it was OK to overspend by millions of dollars because it wasn't their money.
Despite their protestations and fanciful excuses, the board had a fiduciary responsibility to safeguard public money and act as if it were their money. Yet it appears they went out of their way to do the exact opposite.
This was the modus operandi of the previous Government — to take on big projects that provided ample opportunity for their friends and family to game the system and benefit financially at the expense of taxpayers.
What is clear from reading the Auditor's report is that this was a team effort involving the then Premier, MPs and Port Royal board members that began in 2006 with the shifting of responsibility for Port Royal to the Minister of Tourism and Transport, thereby enabling the Government to circumvent the rule prohibiting the delegation of capital projects management to any entity other than the Ministry of Works and Engineering. In doing this, the Auditor said the "Government did not follow the law".
The Port Royal fiasco is one of several projects that came in massively over budget during the former Government's tenure that ended up costing taxpayers almost $500 million in extra spending. That is $500 million spent over what was budgeted. Others include the construction of the Berkeley Institute, Heritage Wharf and the Dame Louis Browne-Evans Building, to name the most costly.
These overspends created increasing annual deficits and forced the previous and existing Government to borrow more and more money to ensure civil servants could be paid and Government services provided.
It was the former Government's financial mismanagement and malfeasance that has burdened this and future generations of Bermudians with this debt — and for this they refuse to accept responsibility and, as we saw at the recent PAC meeting, make any apology for doing so.
n Karen Magnum is the deputy chairwoman of the One Bermuda Alliance