Business leaders thrilled by 'once in a lifetime' opportunity
Created: Dec 03, 2014 08:00 AM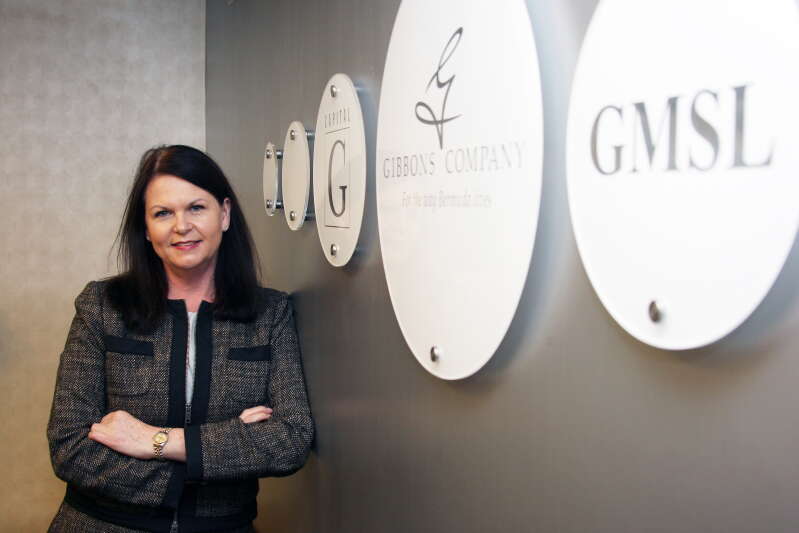 Bermuda business leaders last night threw their weight behind Bermuda's successful bid for the America's Cup.
Bank of Butterfield chairman and CEO Brendan McDonagh said: "Today's announcement by the America's Cup Event Authority that Bermuda will be the host venue for the 2017 America's Cup could not have come at a better time for the country.
"The preparations for staging the race and qualifying events will boost economic recovery by creating jobs in construction, hospitality, real estate and many other areas."
Mr McDonagh predicted that media coverage showcasing the Island would be beamed worldwide, boosting Bermuda as a tourist destination and top-notch sailing venue "for years to come".
He added that the Bermuda team in charge of the bid, headed by Economic Development Minister Grant Gibbons, deserved praise.
Mr McDonagh said: "On behalf of the board of directors and all of us at the bank, our congratulations go out to everyone involved in Bermuda's bid."
Butterfield senior executive vice-president Michael Collins added: "This is a great day for Bermuda and Bermudians.
"The 2017 America's Cup — and the lead-up to it — will provide us with a rare opportunity to showcase Bermuda's natural beauty, sophisticated business infrastructure and logistical know-how to millions of people around the globe."
But Mr Collins warned: "As a community, we have a massive task ahead of us to prepare the Island for the global spotlight and a once in a lifetime opportunity to pull together to show the world what we can do.
"The team at Butterfield is looking forward to being part of the preparations and supporting a successful America's Cup in 2017."
Chamber of Commerce executive director Kendaree Burgess said: "We are thrilled that Bermuda is the successful bidder and congratulations to the entire America's Cup team who worked to make this a reality.
"The membership of the Chamber is looking forward to assisting in any way we can.
"We recognise that such an event will benefit almost all segments of our community and we stand ready to assist."
Chamber chairman of the retail division Paula Clarke, of Gibbons Company, added: "This is very encouraging news for future outlook of Bermuda — we look forward to more people on-Island as that will benefit the retail community and Bermuda as a whole."
Rick Olson, owner of Red restaurant and the Bistro at the Beach, both on Front Street, said the regatta would provide a major boost to businesses across the Island.
He added: "There will be cash on the Island, people will be renting out their homes for large sums and places like Red and the Beach will be full."
And Mr Olson predicted: "It will also spur people on to get projects started — we're under the gun because there's a timeline now.
"It will encourage people like me to reinvest in their business, with new fixtures and furnishing.
"I'm optimistic — I don't see how people couldn't be. It's a once in a lifetime experience and it's going to be the real spenders renting $10,000, $15,000 or $20,000 a month homes. If we had helicopters and limousines, they would have them too."
Mr Olson added: "We're going to have to pick up our game to meet that demand, but it will get our name out there as an industry leader in tourism again and we'll feel the effects of that for ten years or more."
Mr Olson said that sports channel ESPN, the biggest of its type in the world, would be broadcasting the race series every day, highlighting the beauty of Bermuda which was "great exposure for the Island".