New operators for Hamilton gas station
Updated: May 18, 2016 08:00 AM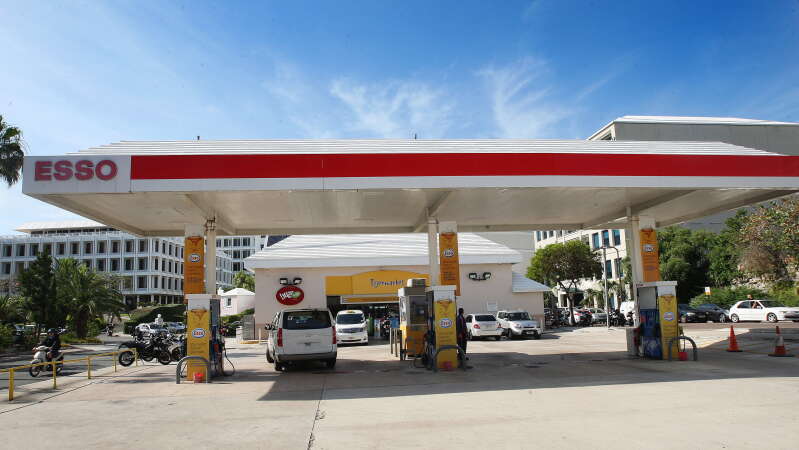 The Esso City gas station, in Hamilton, is switching to new operators from the end of the month.
H and M Service Stations will replace FC Service Station Ltd, run by Craig Cannonier, the Bermuda Government Minister for Public Works, which has operated the site for a decade.
The gas station is at the junction of Richmond Road and Church Street, and has access from Par-la-Ville Road. It is owned by Sol Petroleum Bermuda.
The new owners have pledged to retain all full and part time staff.
H and M Service Stations was cofounded by Robert Holdipp, who will manage the station.
"We will offer every staff member their continued job with their existing employment compensation and benefits packages," he said.
"We believe that the key to our success will be a respected, stable and loyal staff base.
"To that end, it only makes sense for us to treat our employees accordingly."
Jonathan Brewin, managing director of Sol, said: "We are happy to welcome the enthusiasm of another family-based team and the hands on leadership Mr Holdipp will bring to this important 24-hour operation."
He added that FC Service Station will continue to operate the Esso gas stations in Warwick and at Collector's Hill in Smith's parish.
Mr Brewin said: "I wish to extend sincere thanks to FC Service Station and their staff for their tremendous efforts at City Service Station over the years and for their continued commitment to make this a smooth transition.
"FC Service Station Ltd has a successful history of achieving regional awards for customer service and are recognised as strong business partners.
"We are confident about their continued success and business development at both Collector's Hill and Warwick service stations."
Mr Brewin added: "This transaction responds to Sol's strategy of ensuring all business operations achieve maximum potential through continued development and broadening of the dealer network.
"Our aim at Sol is to provide our customers with quality, premier products and services and we are very happy to make it happen in collaboration with these two teams."
Mr Holdipp, who was assistant manager for Meyer Freight for ten years, will be backed by the Meyer Group, which will provide a range of back office support for the city gas station.
The Sol Group operates in 23 countries across the Caribbean region and supplies fuels, lubricants, bitumen and liquid petroleum gas through a large service station network and also maintains marine, aviation and commercial operations.