Government set to roll over $276m of debt
Created: Oct 14, 2016 09:00 AM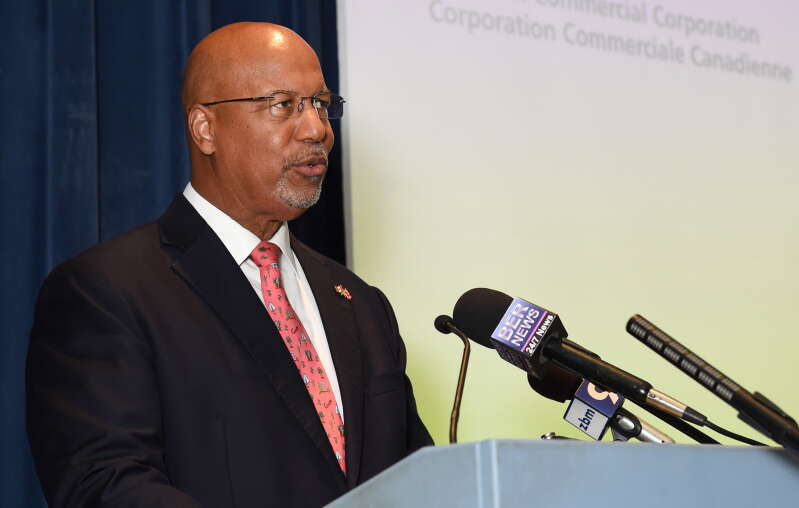 The Bermuda Government is in the process of refinancing about $276 million of debt.
It made a cash tender offer to holders of its 5.603 per cent senior notes, which are due in 2020, and is set to pay out early on about half of the $500 million of notes.
At the same time, the Government is to make a new notes offering, the details of which are awaited. The early redemption of about half of the $500 million in senior notes, four years before they mature, will reshape the Government's repayment schedule as it works to reduce net debt projected to be $2.36 billion by March.
It faces a daunting schedule, which includes a combined $1.27 billion of debt that will become due in 2023 and 2024.
Bob Richards, Minister of Finance, had planned to hold a press conference on Wednesday regarding the early tendering of $276 million of the 2020 notes. But because of preparations before Hurricane Nicole's arrival, the press conference is now expected on Friday.
The Government originally announced a maximum tender amount of $150 million, with the tender period opening on September 28 and due to run for three weeks.
But after only nine days, $276,065,000 of the 2020 notes had been validly tendered for exchange. The Government indicated on Tuesday, in a filing with the Bermuda Stock Exchange, that having exceeded its initial target, it was no longer accepting tenders of existing notes with regard to the offer.
For each of the notes redeemed early, the Government will repay the $1,000 principal, together with an additional $100 and an early tender premium of $30. The settlement of the tender offer is expected next Wednesday and is conditioned on, among other things, the closing of an offering of new notes by the Government.
The 2020 notes were not the only ones included in the early tender offer. The Government also invited holders of its 4.138 per cent senior notes, due in 2023, to submit for early redemption.
A total of $126 million of those notes, from an outstanding total of $475 million, were validly tendered.
However, the Government has decided not to accept any early tenders for these notes.