Bermuda shorts a talking point at NYC hotel
Created: Aug 23, 2018 08:00 AM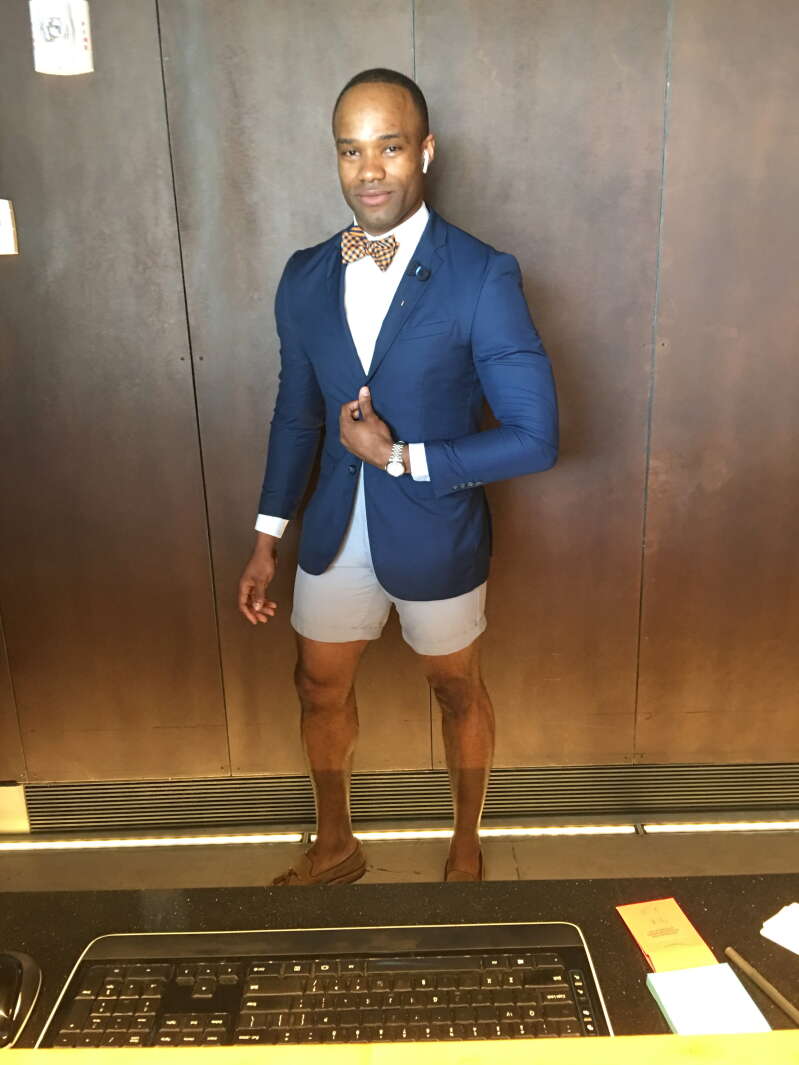 Bermuda shorts have become a hit at a top hotel in the heart of New York City's Chinatown, and the fashion talking point is helping to spread the word about Bermuda.
Vaughn Davis, director of rooms at the Hotel 50 Bowery, fell in love with Bermuda culture and the shorts while visiting the island six years ago.
"I was invited to Bermuda by friend Rammy Smith to model at the Bermuda Fashion Week in 2012 and I fell in love with the idea of wearing Bermuda shorts with a suit jacket," said Mr Davis.
Hotel guests and patrons compliment him on the shorts which allows him to be an unofficial ambassador for Bermuda. "Everyone loves them, they attract a surprising amount of attention," he said. The shorts spark discussions about Bermuda — potentially creating interest for leisure and business guests to check out the island.
Mr Davis believes he is the only staff member regularly wearing Bermuda shorts at a hotel in New York City.
Hotel 50 Bowery is a boutique hotel which ranked number seven among the top hotels in New York City on the TripAdvisor travel review website.
Mr Davis, who is originally from Georgetown, Guyana, emigrated to the United States when he was eight. He said grey is his favourite colour of Bermuda shorts.
"I wear my different Bermuda shorts only on Saturdays where the weather is over 90 degrees," he added.
Bermuda shorts were originated by the British army. They needed a uniform more suited for the tropical weather and came up with a solution that included a pair of short trousers that ended above the knee. Bermuda adopted the look in the 1920s. When British and American tourists visited the island they brought back the trend, wearing tailored "Bermuda shorts" often with high socks as worn by the British army and Bermuda businessmen.