US rate rise to cost some island borrowers
Created: Sep 27, 2018 09:00 AM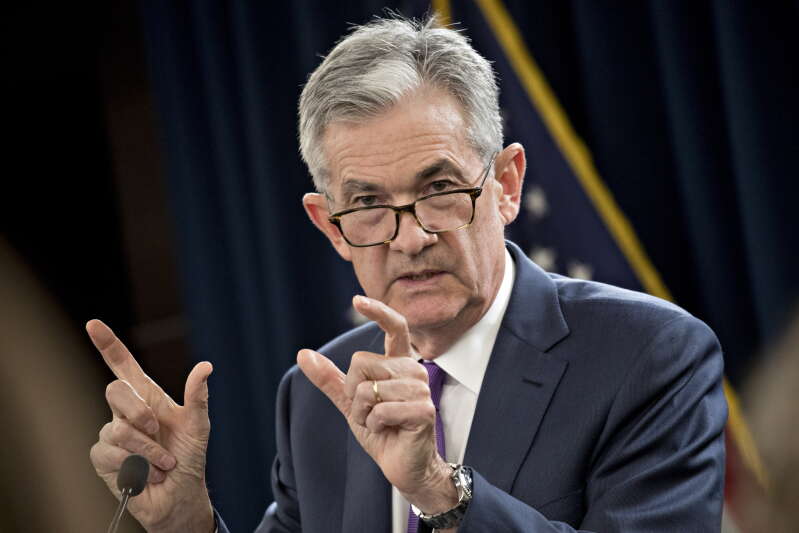 Some borrowers in Bermuda will pay more interest on their loans and mortgages after the US central bank raised rates by a quarter-point and signalled more increases to come.
Butterfield Bank said last night that it would increase its lending rates in line with the US Federal Reserve's 0.25 of a percentage point rise in its influential Fed Funds rate.
However, Clarien Bank said it would leave its base lending rates unchanged despite the Fed's decision.
HSBC Bermuda did not respond by press time to a request for comment.
Yesterday's rate hike was the third this year and the seventh in eight quarters. The Fed is trying to gently apply the brakes to the fast-growing US economy to prevent it from overheating.
The Fed signalled that the tightening would continue with a further interest rate increase in December and three more expected for 2019.
Bermuda has no rate-setting central bank and the island's lenders have frequently followed the Fed's lead.
Butterfield said the base rate for Bermuda dollar residential mortgages and consumer loans will increase by 0.25 of a percentage point to 5.25 per cent. The base rate for Bermuda dollar corporate loans and US dollar loans will increase by a quarter-point to 5.75 per cent.
The rate increase on loans is effective from next Monday. The rate increase on Bermuda residential mortgages will take effect on December 28, 2018.
Butterfield added that "qualifying floating-rate mortgage holders may opt to maintain current payment amounts by extending mortgage terms up to seven years beyond the current maturity date".
Savers stand to gain in the rising interest rate environment. Butterfield said rates paid on fixed-term deposits with terms of 90 days or more will increase by 0.25 of a percentage point, with the increase effective next Monday.
Clarien stated: "Deposit rates are continuously under review and any changes will be communicated as per our normal process."
• Butterfield has urged those wishing to know more about the implications of changing rates to call its Consumer Credit department on 298-4799. Clarien encourages clients to call 296-6969 for information on its savings options