Chamber lines up geopolitics speaker
Created: Mar 19, 2019 12:46 PM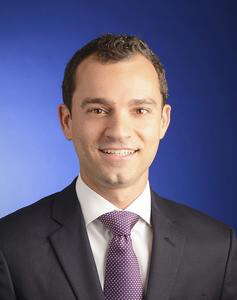 An expert who helps companies and governments understand the implications of geopolitics will be the keynote speaker at the annual general meeting luncheon of the Bermuda Chamber of Commerce on April 17.
Andrew Mantilia, global geopolitics lead for professional service company KPMG, solves the kinds of knotty dilemmas where big-picture thinking needs to blend with pragmatism to unlock solutions that really work, the Chamber said.
Mr Mantilia has worked in New York, London, and Nairobi. His previous roles have included chief operating officer, advisory & markets, for the East Africa region. A technologist by training in the United States, he has experience in strategy and innovation across various sectors, with particular depth in infrastructure, government, and healthcare.
Kendaree Burgess, chief executive officer of the Chamber, said: "The topic of geopolitics is perhaps one of the top three concerns facing CEOs worldwide and I am looking forward to an interesting and engaging session."
Steve Woodward, managing director and sector lead of KPMG Enterprise in Bermuda, which is sponsoring the luncheon, said: "Geopolitical tensions are higher than ever, and the impacts on business are potentially more direct and immediate than ever. We look forward to welcoming Andrew Mantilia to Bermuda and hearing his keynote remarks."
The annual meeting will be at the Hamilton Princess at noon on April 17 and is open to all current Chamber members. The luncheon, with keynote speaker, will follow from 12.30pm to 2pm and is open to members and non-members.
For more information or to book a seat at the luncheon, contact Tanya Cropley Minors at tcminors@bcc.bm or 295-4201