Oil price plunge boosts island tanker firms
Created: Apr 20, 2020 09:00 AM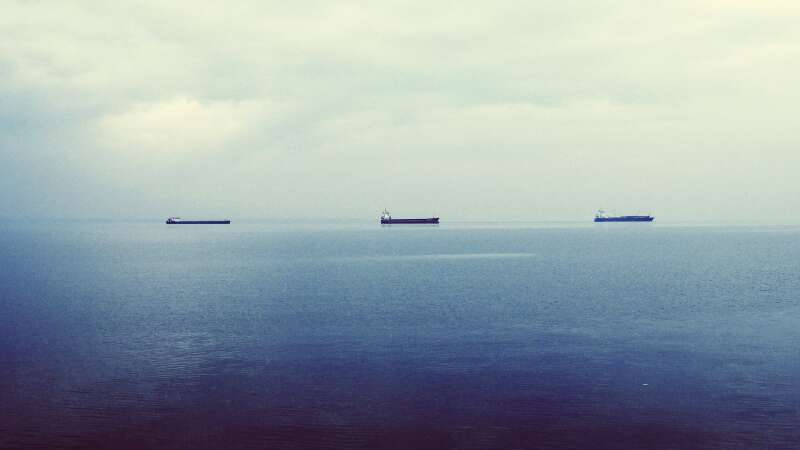 Some Bermudian-domiciled shipping companies have been given a temporary boost by the oil market turmoil that caused oil traders to scramble for vessels.
And amid the volatility, one tanker company CEO pointed to signs that economies in Asia are recovering from the impact of Covid-19, and that together with stimulus packages and a low oil price "the world economy will recover".
Herbjørn Hansson, chairman and chief executive officer of Bermudian-based Nordic American Tankers, made the observation last week as he gave an update on the trading environment.
In the past few weeks an unusual market structure that was last seen four years ago has reappeared. It did so as the cost of oil plummeted due to the reduced demand caused by the coronavirus-induced global economic slowdown, coupled with an oversupply of oil, which has led to land-based oil storage capacity running out.
Consequently, there has been to an upsurge in demand for oil tankers as traders look to lock in profits by buying oil at rock-bottom prices and selling it for delivery at a later date when prices are higher. This market structure is known as contango. It was also seen in 2008 at the time of the global financial crisis.
Bermudian-based crude tanker companies such as Nordic American Tankers, Teekay Tankers, and Frontline, are seeing higher freight rates caused by the spurt in demand for the leasing of vessels by oil traders.
This year the oil market has taken two significant blows. Prices have fallen as a result of demand drying up due to countries around the world going into lockdown, while at the same time major oil producers Saudi Arabia and Russia were locked in a brutal price war and dumped huge volumes of crude into the world market.
The price of a barrel of Brent crude oil dipped to below $26 at the end of March, although it has recovered to about $30.
Jeremy Weir, CEO of Trafigura, the world's second largest private oil trader, in an interview with CNBC on April 3, said that a 35 per cent fall in demand around the world was having a major impact.
"At times like this what we [Trafigura] have to do is store the oil. The issue is, we have been seeing demand destruction for a while. We are buying the crude and we are still selling it, we are also putting it into storage," he said.
"The problem is land storage is at a very high level; there is not a lot of capacity left, so as we keep having demand destruction, we have to find homes for this oil — and that is either on land or on boats.
"We are starting to see movement of oil onto ships for storage. We charter the ships, but it is going to be a problem because at the end of the day, what we have to see is significant [oil] production cuts."
The charter rates for tankers took an almost vertical trajectory as demand soared for a place to store oil, either as a result of contango market plays, or simply to find a solution to the shortage of onshore storage.
The futures spread went above $13 per barrel at the start of this month, a spread greater than that seen in the 2008 financial crisis.
Jens Alers, who monitors trends in the shipping world, said the focus should not only be on the contango play, but also the practical issue of where to store the excess oil, which is as much a driving force behind the surge in demand for tankers.
Mr Alers, who is group director of Bernhard Schulte Shipmanagement (Bermuda), which has offices in Par-la-Ville Road, said: "Rather than looking at the shipping first, look at the refineries — they are dealing with the oil first. If we need to store some of it, okay, it goes on tankers, that might help the tanker market. But the real disruption is happening in the refining market.
"There has been a 75 per cent reduction in kerosene production as a result of not many planes now flying. There is not much of that being shipped around, and that applies to many other refined products."
Meanwhile, Mr Hansson, of Nordic American Tankers, in a statement said: "The tanker market is continuing from strength to strength. Historically, tanker rates above $30,000 per day are good for NAT."
Last month, the company reported a snapshot of daily rates it was achieving for its fleet, with nearly all above $40,000.
Mr Hansson, last week, said: "Opec and other oil-exporting countries yesterday agreed cuts in oil production in the magnitude of about 10 million barrels per day or about 10 per cent of world production. We do not expect this to impact negatively the situation for NAT."
He foresees continuing low oil prices, and said: "This is good for our business. China, Korea and other Asian economies are recovering from the virus. Combined with stimulus packages and a low oil price, we expect that the world economy will recover."
Disclosure: the writer owns shares in Nordic American Tankers.