Will 'eBooks' eventually replace paper books?
Updated: Jan 04, 2011 08:36 AM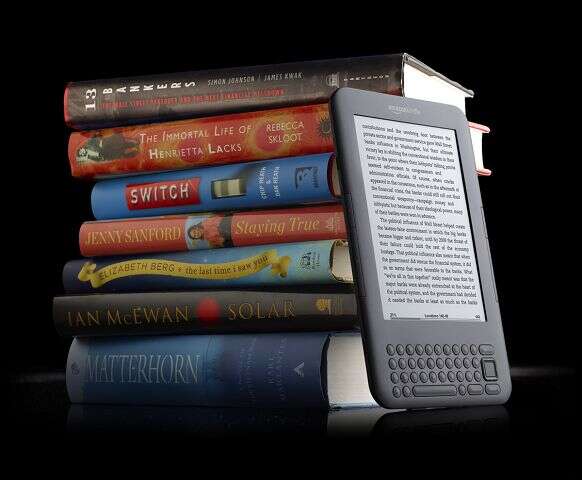 The big item on Christmas lists this year was for an 'eBook'. What are eBooks? Will they eventually replace paper books? How will they affect traditional reading methods? These are all big questions that will be explored extensively over the next few years.I am very tentative in my explorations having received a Nook eBook for Christmas. Simply defined, an eBook is a digital or electronic version of a paper book. The eBook is read on a special eBook reader, computer or other electronic device. The eBook is highly portable, flexible, with thousands of books and magazines readily available to be read very inexpensively. These are only a few of the many features of an e-Book. Equally daunting are many versions of an eBook such as the Amazon Kindle, BeBook Neo, Sony PRS-350, Nook, V.Reader (specifically for children) and Apple's new iPad, so it worth the time and money to shop around. Like most new technologies, the eBook is being updated rapidly to keep up with a very competitive market, similar to the cell phone and computer designs.The newness of the eBook device is creating the demand but there are some outstanding features of eBooks worth considering as the impact on reading may be tremendous. For starters an eBook can store several hundreds of books at one's fingertips, ready to read at anytime and anywhere. They do not require paper and are considered environmentally friendly. Books can be downloaded from the internet or bookstores like Barnes and Noble after receipt of payment or membership to an online bookstore. Once a book or magazine is downloaded you do not have to be connected to the internet and can read your eBook at any time. Equally attractive is the speed at which the books can be downloaded, depending on the device you are using it can take a few seconds to get a fully downloaded book. This also means information is immediately available saving a lot of research time that was previously spent in libraries. You can print an eBook as well.There is the portability of eBooks that make them very attractive. The designs are quite slim and measure anywhere from six to nine inches in height. The compact design allows you to carry hundreds of books with you all the time. The portability allows you to read almost anywhere especially when travelling and in any kind of light. The convenience of purchasing a book any time of the day or week and having immediate access is quite a luxury providing you have internet access. There are no packing or shipping expenses to be considered when downloading an eBook. For easy access to more information and related websites, eBooks can also show other links.Some eBooks devices allow you to personalize the color of the font and size making the text more accessible and adaptable depending on your preference. The ability to search for information in an eBook is a unique feature as it does not require a page by page search. Some of the more recent eBooks are very interactive, allowing you to use an audio feature that reads the book to you, with video and animation that enhance the messages of the print.Parents may want to take a look at the V.Reader for kids by VTech. This eBook is designed for children age three to seven and proclaims to promote fundamental skills with a touch-and-read eBook reader. The V.Reader is an animated storyteller allowing stories to come to life for children by watching animation, hearing well-known character voices narrate stories, listening to music and viewing graphics. Children have two ways of playing with the V.Reader by either following the story as it is read aloud or by using the touch screen capabilities to play reading games, using the dictionary or learning words and sentences in a page. There is the ability to download over a hundred eBooks online for the V.Reader. Parents can encourage fun reading by joining in the process and taking advantage of progress reports and reading certificates.So will eBooks replace our beloved paperback or hardback books? The verdict is still out. What is certain is advances in technology are changing the way we use to read. Technology is opening up more choice, flexibility and a cheaper mode of reading and most importantly it is offering us more to do with books besides turning of the pages. All of this is worth keeping an eye on. Parents and educators must attend to this new eBook novelty to determine if our children are reading more and most importantly learning more as a result of this evolving technology.