At Studio One, a place that's different from other gyms
Updated: Mar 31, 2014 10:18 AM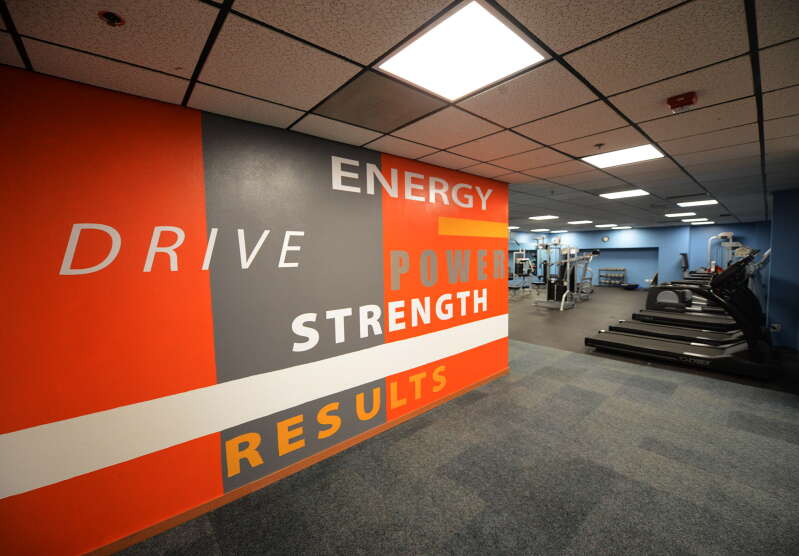 The philosophy for the Island's newest fitness centre is: 'You come through the doors, we'll help do the rest'.
Studio One — founded by business partners Christina Dotson and Kathryn Massa — is now formally accepting memberships this week.
It boasts one of the largest studio spaces on the island and is looking to fill those rooms with everything from yoga, hot yoga, Pilates and Barre — to high energy classes like Zumba, soca aerobics, spinning, combat, body pump and CX Works (an intense 30 minute core and ab training session).
Ms Massa said the gym's philosophy comes from the belief that as long as an individual has the desire and motivation to step into the gym, trainers and staff can help them to meet their goals.
They designed the space with that exact vision in mind, she said.
"Group fitness is very motivating and positive and works for people and that's what we are really focused on here," she said.
"That was our vision — to create a place that was different from other gyms and not just a gym with a studio space tacked onto it.
"Our studios have been purpose built. We have three large studios including a state-of-the-art spin studio and want to offer the widest variety of classes and selection of instructors as well."
One of the challenges local fitness junkies might find is that many of the best instructors are spread out at different facilities around the island.
"As a result people tend to have a membership in one place and a class card or package at another place and they might take classes at a church or school hall," Ms Massa said.
"So we wanted to make it easy and bring like minded individuals together who want to motivate and encourage people to adopt a positive lifestyle and healthy living."
In addition to LED lighting, which can be adjusted to whatever mood the instructor is trying to set — be it an energetic nightclub feel for a Zumba class or ambient yellow lights for yoga — the fitness centre also has rooms with different coloured walls aiming to boost certain moods.
For instance the orange spin room looks to promote energy, while the yoga room is a more tranquil shade of willow green.
The facility also offers weight machines, free weights and cardio equipment, but isn't designed for people who want to do heavy weightlifting and body building, according to Ms Massa. It's more for people who want to tone, sculpt and maintain their physique, she said.
Body fat testing, weigh-ins and corporate wellness programmes are also available. In the near future they plan to start encorporating fitness challenges and boot camps into their roster as well.
Ms Massa was one of the people who encouraged fitness instructor Ms Dotson to start looking into opening her own gym last year.
Ms Dotson happened to be her coach during a 100 day fitness challenge, which literally helped to change her life.
"Over the past two years I've lost 150lbs and I'm still going because it's a continuous journey," Ms Massa said.
"It's a new lifestyle of healthy eating and exercise, but she was a phenomenal motivator and inspirational force in getting me and so many others to engage in fitness."
They joined forces and started seriously pursuing the idea last fall.
"Then we came upon this location it was slightly larger then we first anticipated at 7,000 square feet, but it had the right feel," Ms Massa explained.
Although the process of opening a gym has proven to be a lot of work, it's also been very exciting.
Ms Massa said she looks forward to the centre becoming a positive environment where people of all fitness levels feel welcome and can have fun.
Gym memberships cost $90 a month, while classes start at $18 (with various packages available). The gym will be open daily from 5.30am until 8pm.
For more information, visit Facebook: Studio One Ltd. (Their website: www.studioone.bm is expected to be up and running later this year.)