Beauty in all shapes and sizes
Updated: Sep 23, 2016 09:55 AM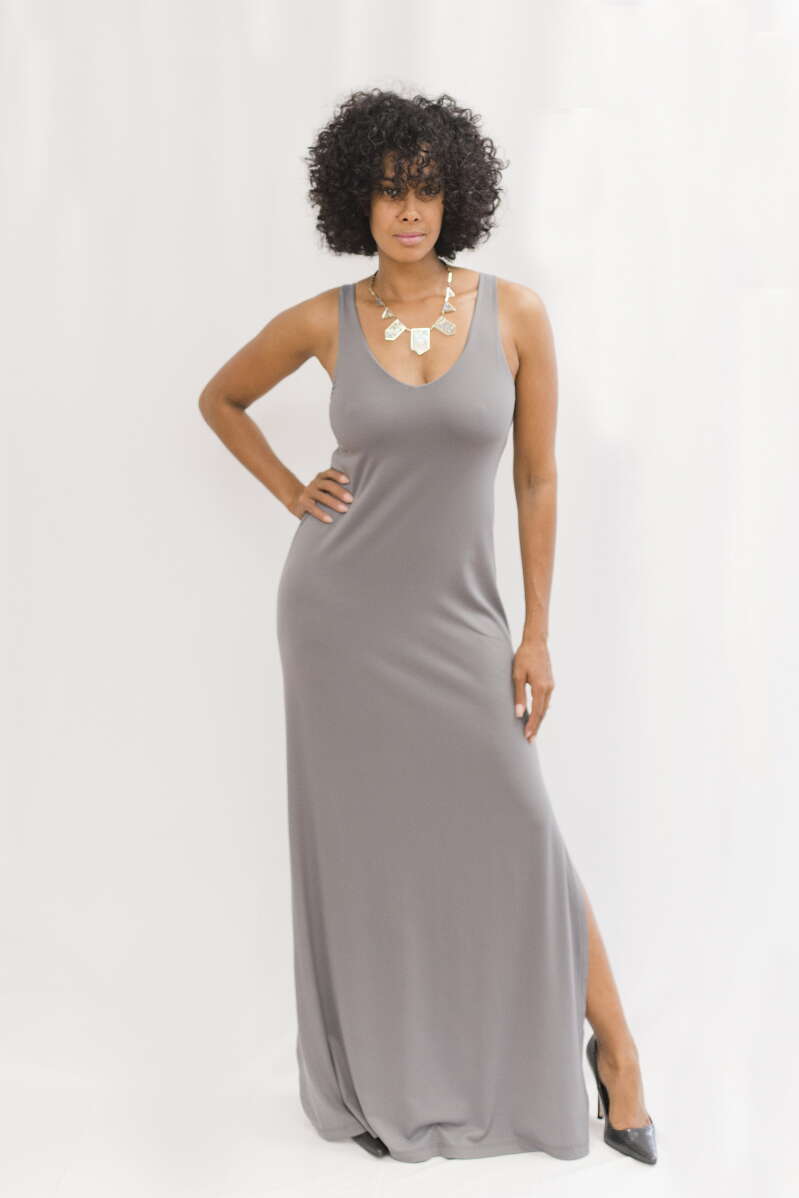 In high school, Kristen Carreiro was teased endlessly about her thinness. The other children called her "Toothpick". It was only as she grew older and started modelling that she learnt to love her body.
"It's our quirks that make us unique," said the 30-year-old.
Despite the teasing she experienced as a teenager, she feels she had it better than young girls today.
"I just missed the social media boom," she said. "People had e-mail and not much else.
"I grew up playing outside. Nowadays, young girls are being bullied online as well as in school. That's so much harder."
When she opened her Reid Street clothing store, ModBlu Boutique, in July, she quickly realised many women weren't comfortable with their bodies.
"After I opened ModBlu, I'd see people on the street," she said. "They'd say, 'Congrats, but I don't think anything will fit me in there'. When people hear the word 'boutique' they assume it sells small sizes."
Her store offers clothing for a wide range of body sizes, but she just needed to get women in to see that. To tackle the problem, she organised a social media campaign, Everyone is Beautiful.
"I put an ad on our social media pages asking women of all shapes and sizes to participate," she said. "I said, 'I don't need to see your photograph, I just need you to get involved'."
Women of all ages and sizes turned up. Their photographs are on ModBlu's Facebook page.
"I let people pick what outfit they wanted to wear," she said. "I wanted every woman to walk out feeling good about what they were wearing."
Ms Carreiro asked the women two questions: what do you love about yourself and what would you like to change? Many complained about today's beauty standards.
"It was interesting to hear all the similarities and differences," she said.
"It was amazing to hear one girl say she loved [fashion] magazines and wished she looked like the women in the magazines; the women in the magazines are heavily Photoshopped."
Lawyer Tyasha Kandassamy said she loved her face, but was struggling to accept how having children had changed her body. Ms Carreiro said: "She thinks beauty standards are horrible; there are too many stereotypes.
"You're either too skinny or too fat; women can't win. It's terrible. We need to start simply respecting ourselves. We are all physically unique."
Makayla Latham, 15, loved her legs, but wished she was more proportionate.
"Beauty standards today have come a long way, but we are still not where we need to be," she said. "People just need to accept and love that no body is perfect."
Ms Carreiro mulled over the questions herself and came to the realisation that health and happiness are "all that matters".
"A smile is your best accessory," she said. "At first, I thought if I could change anything about my body, it would probably be to have more muscle definition.
"Then I thought no, you shouldn't change anything about yourself. One girl gave me a very long list of things she wanted to change.
"I am happy and healthy and that is all that matters. I am all about healthy living, but I also love chocolate."
ModBlu Boutique will officially open next Friday at 5pm.