Empowering women after traumatic experience
Updated: Sep 07, 2018 09:26 AM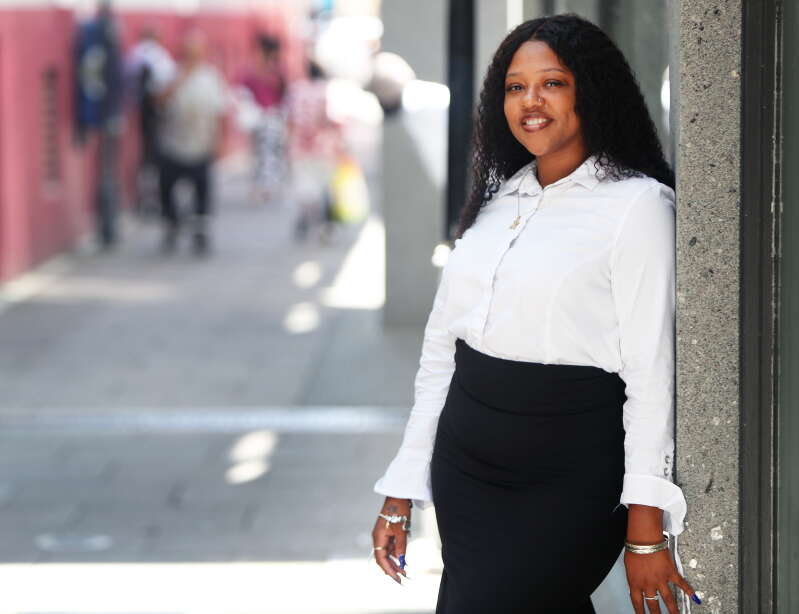 Ever since she could remember, Mahkai Outerbridge wanted to be an actress.
In January, she thought she was on her way when a Los Angeles agency took her on as a client.
Three months later, everything changed. She found out she was pregnant.
"My first thought was, 'I can't do this'," the 20-year-old said. "I was shaking when I found out. I felt like it wasn't real."
She told very few friends what she was going through and the internal debate over what to do left her an emotional wreck.
Finally, despite being against abortion, she decided it was her best option.
"I still regret the whole situation," she said. "My dream could have still happened with an extra person with me.
"I lost out because I won't see something that was growing so peacefully, but I wasn't where I wanted to be and needed to be at the time. I took it as more motivation to go harder in life, so I'm ready and exactly where I want to be once I get blessed again."
The Miami clinic that carried out the procedure offered no counselling. As part of her recovery, Ms Outerbridge decided to organise I Am, a conference for women who have been through hard times or need a confidence boost.
Speaking alongside Ms Outerbridge are four female panellists, Kristin White, Laura Husband, Carla George and Tanaya Tucker, who she invited based on their social media feeds.
"I am pretty sure there are a lot of young ladies out there who don't know how to overcome something like this," she said.
"I was crying every day. I felt like I didn't have anyone to say it will be OK. I purposely picked people who seemed to have been through things themselves.
"You have people in the crowd who don't know how to be successful, or have tried and not succeeded. I told my panellists I want this to be specifically on how to overcome obstacles and not strictly on their success. You don't really want to hear how this person has been successful and has this and has that, and go home and have nothing. You don't feel empowered after that."
After the conference, she plans to once again focus on her childhood dream. If she's successful in her bid for a temporary US work visa, she plans to move to California and seek jobs through AB2 Talent.
"I've dreamt of acting since I was a kid. I played a leading role in my first ever school play at Purvis Primary," she said.
"After that show, I got so many kids my age and a little older, telling me how good I was and how they thought my character felt so real. I realised it was something I wanted to take up."
Aged 17, she took a summer course at the New York Film Academy. It gave her the chance to act in several student films.
"There was a showcase during our graduation in August," she said. "All the parents were coming up to me telling me how great I'd done."
When she graduated from the Berkeley Institute in December 2016, she auditioned for a place at the New York Conservatory for the Dramatic Arts and received a $10,000 scholarship.
"Unfortunately, I had to turn down the scholarship because that was only about half of the tuition and I couldn't come up with the other half," she said. "I was disappointed not to be able to attend."
She thinks that moving to California could be the break she needs.
"If I do move there, I will continue organising I Am events there and in Bermuda," Ms Outerbridge said. "Maybe I could bring panellists from California to Bermuda."
Her hope is that the women who attend her conference this month are encouraged to persevere through their challenges.
"I want them to gain confidence and integrity," she said. "I hope they leave feeling motivated and inspired to get up the next day and maybe start their own movement."
The most difficult part was telling other people about her abortion.
"It is something that's really not talked about," she said. "When I first started organising the conference, I was just telling people I wanted to empower women, but one lady came to me and said, 'Why are you doing this?'
"So, I thought I needed to tell my story. I want people to know I was there and I am doing this and I am making my mark. I want I Am to make its mark."
• "I Am", Mahkai Outerbridge's women's empowerment conference, takes place September 16 from 4pm to 8pm at the Bermuda Industrial Union. Tickets, $65, are available from Ptix.bm and Jazzy Boutique in the Washington Mall