Bermudian on board ship as it stops Japanese whalers
Updated: Dec 31, 2010 12:09 PM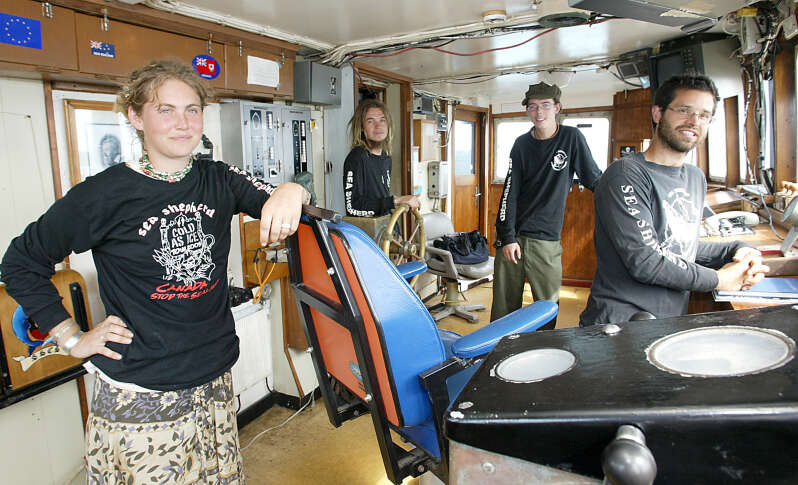 Bermudian Laura Dakin was on board a ship in the Southern Ocean as it tracked down Japanese whalers stopping them from killing the whales.
The Sea Shepherd Conservation Society's fleet found illegal Japanese whaling vessels yesterday (9am, December 31, Australian Eastern Standard Time) after a prolonged search that eventually took them 1,700 miles southest of New Zealand.
Two harpoon ships were spotted at 148 degrees west of the line of longitude on December 31 and the interception of the Japanese whaling fleet took place 1,700 nautical miles southeast of New Zealand and 2,300 nautical miles southwest of Chile.
Ms Dakin was on board the Society's
Steve Irwin, which was at the forefront of the search. "This is fantastic," she said. "For the first time in Sea Shepherd's history, we have located the whalers before they even had a chance to kill a single whale."