Touching tributes paid to trailblazer Olive Ann Trott
Created: Aug 25, 2011 10:01 AM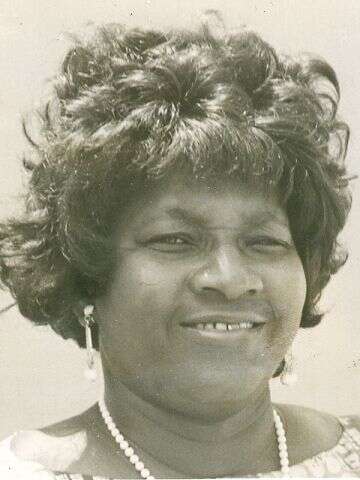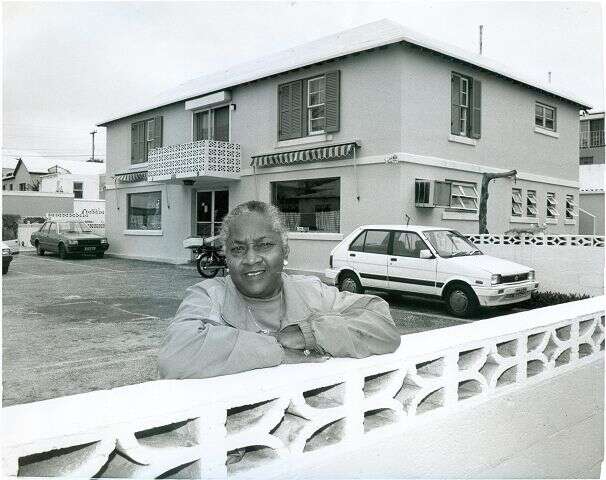 Olive Ann Trott, who died last week aged 88, has been remembered as a trailblazing promoter in Bermuda's entertainment scene and a community icon.
The founder of the Miss Bermuda Pageant in 1965, Mrs Trott was also a familiar face for decades at Richardson's Restaurant on North Shore Road, Pembroke.
From the family business, she carefully accumulated an international roster of friends.
During the heyday of Bermuda's hotel entertainment circuit, Mrs Trott enjoyed first-name terms with many of the era's most prominent black musicians from the US including swing balladeer Billy Eckstine and jazz legend Sarah Vaughan.
US boxer Muhammad Ali reportedly called her "my Bermuda Mama".
The renowned sportsman was brought to the Island by Mrs Trott in September 1965 to take part in a boxing exhibition at the National Tennis Stadium.
"She had a unique ability to discern and develop talent," recalled close friend Wentworth Christopher.
As a police officer, Mr Christopher provided assistance during the Muhammad Ali visit, becoming Mrs Trott's "right-hand man going forward from there".
"Many of Bermuda's entertainers got started through Mrs Trott. She was a phenomenon. She didn't sing, but her presence was dazzling."
Her physician, former Premier Ewart Brown, wrote in a tribute to her: "It was Olive who introduced me to Muhammad Ali (then Cassius Clay) outside my dad's bar in Flatts. My friendship with Ali has continued over the years."
Dr Brown called her "a special lady with a magnetic personality and a contagious smile".
Mrs Trott was born in 1922 to Campbell and Una Richardson. She married Charles Trott on New Year's Eve, 1942. They had one son, Kevin, who died in his teens.
According to Mr Christopher, Mrs Trott went on to become a maternal figure to young people in her Pembroke neighbourhood. She set up a youth club on her restaurant property in the 1940s which served as a refuge for many young residents, and she installed a merry-go-round for the children of the area.
She also introduced majorettes to the Island, with assistance from her friend and neighbour, the singer Irma Washington-Butterfield.
Through all of her community work she worked tirelessly at the business begun by her father: Richardson's Restaurant.
Former Progressive Labour Party MP Delaey Robinson said Mrs Trott had been a distant relative who always received him there with warmth.
"She never failed to make me feel very much as family," he said.
Mr Robinson said he frequently stopped at the restaurant originally a tin-roofed, rickety structure to enjoy the Trinidad-style roti.
Calling Mrs Trott "a Bermuda treasure", he said she launched many local performers' careers.
Mrs Trott hit on the promoter's line of work, in part, through inviting local speakers to address her youth club. She assiduously cultivated connections through US promoters, Mr Christopher said, and let her charm do the work from there.
"She was the first person I knew to bring overseas promoters to Bermuda," Mr Christopher said. "She brought in people like Stevie Wonder, when he was 13 or 14 years old, James Brown, Dizzy Gillespie and Frankie Lymon. If I could remember all of it, I still couldn't do her justice."
During the 1960s and 1970s, Mrs Trott worked tirelessly to secure gigs for local entertainers at hotels and clubs around the Island, earning her a Badge of Honour from the Queen in 1972.
She and her husband stepped down from running Richardson's Restaurant in the 1980s. After it reopened in 1992, they remained closely involved, living in an apartment upstairs.
Mrs Trott lived out her final years at the Packwood Home in Somerset. She died in her sleep on August 16.
A memorial service in her honour was held yesterday at the Wesley Methodist Church on Church Street.