BEC: Business confidence is rising
Created: Apr 22, 2013 09:29 AM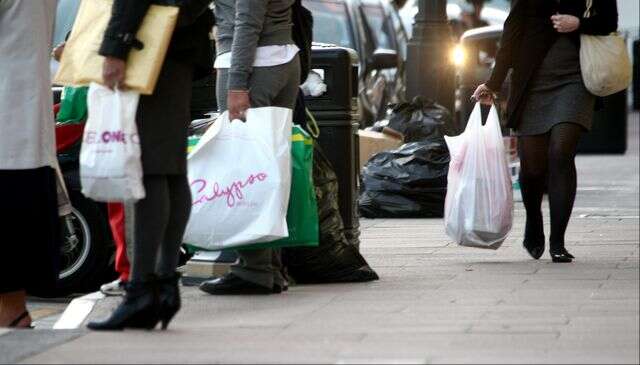 Businesses are "cautiously optimistic" about their prospects, according to a survey carried out late last year by the Bermuda Employers Council.
The BEC yesterday revealed that its Bermuda Business Confidence Survey rose to 71.1 on a 120-point scale, rising significantly from level of 59.2 recorded in 2011.
BEC president Keith Jensen added that the improved confidence of consumers indicated by the Bermuda Omnibus Survey was "the first good economic news in a long time".
Mr Jensen added that the BEC survey showed that business people felt better about investing in their enterprises.
"A measure of member opinions on conditions for capital investment also showed improvement — from 28 percent (2011) to 43 percent (2012) saying conditions for making major capital investments were somewhat better or about the same as the previous year," Mr Jensen said.
"Most businesses said they expected their economic well-being for 2013 to be about the same as 2012. However, there was a shift from 21 percent to 31 percent in business opinions, indicating their businesses will better off by the end of 2013."
The Bermuda Consumer Confidence Index has hit a five-year high, according to the Omnibus Survey, as reported by The Royal Gazette last Friday.
Mr Jensen hoped this would lead to an increase in local spending.
"Consumer confidence can only be sustained if there is real economic improvement," Mr Jensen said. "Consumer confidence soaring to a five-year high can improve the economy if it translates into action — more purchases of our Island's goods and services.
"It does not help Bermuda when we travel abroad spending our money overseas. Spending in Bermuda keeps people employed in Bermuda, allows for a wider range of goods being made available, stimulates competition and opens opportunities for investment. All of this helps to pull up the economy.
"The past and current Governments have been well aware that job growth comes from confidence, investment and primarily from jobs created the private sector.
"Continuing payroll tax concessions in the hotel, restaurant and retail industries have contributed significantly to stopping the haemorrhaging of jobs losses over the last four years."
The BEC also renewed its call for timely economic indicators to be devised and made available for better decision making.
And the employers' organisation also reiterated its call for the formation of an advisory Economic Forum, whose members are drawn from trade unions, employers and Government.