Text alerts for hurricanes coming this summer
Created: Jul 18, 2013 06:35 PM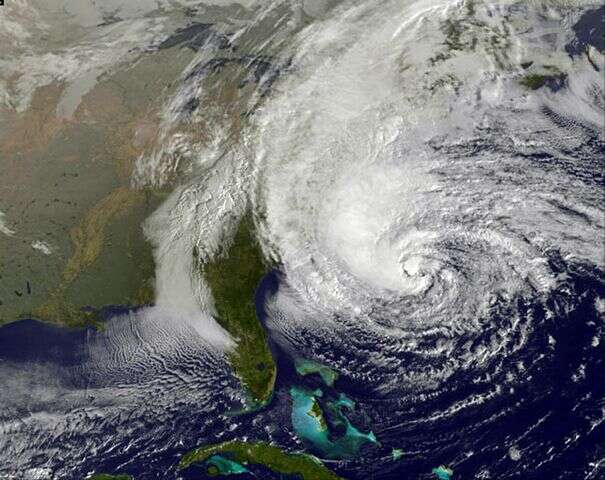 Digicel and CellOne customers will receive hurricane alerts via text message this summer, the Ministry of Public Safety has announced.
Public Safety Minister Michael Dunkley said a Memorandum of Understanding has been signed with the providers to send customers free updates about storms affecting the Island.
The messages will include updates on storms and notify customers on school and camp closures, public transport cancellations and the closure of the Causeway.
"Messages will be short and sharp and clearly indicate that it is from the Emergency Measures Organisation (EMO) and the period for which it is valid," Mr Dunkley said.
"The Ministry has also agreed that the value of this service is in managing its use so that only the most important information is communicated to customers.
"On behalf of the Ministry of Public Safety, I wish to thank Digicel and CellOne for stepping up and performing what we consider a vital public service. This is a genuine public/private partnership which could save lives and will make the passage of important information smoother and more reliable during hurricane season."
"The Ministry of Safety wants us to be well prepared, because we tend to rest quite often," he said. "It's been ten years since Fabian, and we can't take anything for granted in paradise.
"Certainly the weather of the last six weeks can change very quickly and we really need to make sure we are prepared."
Digicel CEO Wayne Caines was pleased to partner with both Government and CellOne with the initiative.
"Whenever we can get together and help the people of Bermuda, it's a good thing," he said. "Often times we put our commercial advantage in the forefront of a lot of the things we do, but today we have both partnered for the betterment of Bermuda.
"This is something that is way before its time and speaks very well for the future of Bermuda."
Liam McKittrick, of CellOne, said the initiative is an important one for the Island. He said: "We will do our part to get the messages out promptly as soon as we receive the information."
The companies also said that in the future the programme could be extended to provide customers with voice messages in addition to text messages, and confirmed that the messages will be free of charge.