Well-liked Waterlot owner Daniel Carpenter dies at 91
Created: Aug 29, 2013 09:00 AM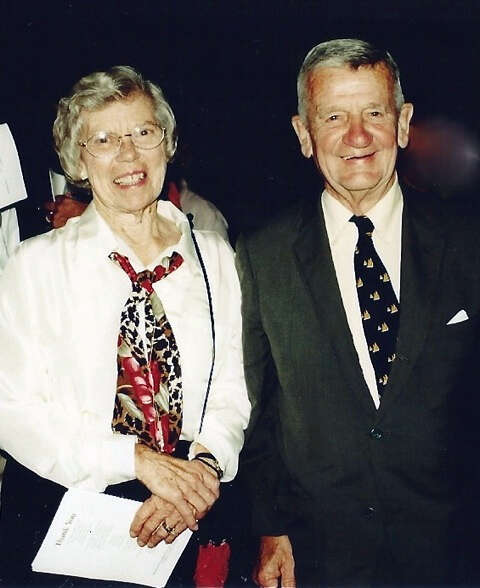 Former owner and manager of Waterlot Inn Daniel Carpenter has died at the age of 91.
Mr Carpenter, who is originally from Pennsylvania, served in the US Air Force during World War II, before moving to Bermuda. He later worked as a teacher and coach at a US boarding school and led canoe trips at a youth summer wilderness camp in Ontario, Canada, for many years.
After his retirement, Mr Carpenter volunteered at the The Visitor's Centre at the Bermuda Botanical Gardens and served as a docent at the Bermuda Maritime Museum.
Mr Carpenter owned and lived at Waterlot with his wife Jane Conyers from 1949 to 1955. His son, Peter Carpenter, described his father's personal efforts to make tourists' visits to Bermuda special.
"He personally managed the restaurant [at Waterlot] and mingled with all the guests," Peter Carpenter said. "He did a great deal for Bermuda tourism in what you might call quieter ways."
"He was very well-known for befriending tourists in the street and taking them on tours of the Island and frequently bringing people home for his special brand of hospitality."
Peter Carpenter added that his father's caring nature extended to everyone he encountered.
"He was at his happiest when he was helping someone, it didn't matter if it was somebody well known or somebody distinguished or somebody who was a complete stranger," Mr Carpenter said. "All he wanted to do was perk people up and help people who really were at a difficult time and he was very good at it ... and that's something I'm very inspired by and proud of."
Mr Carpenter said of his father's family life: "He was a wonderful father and a devoted husband to our dear mother, and you could say a father to thousands because of his lifelong work with young people."
Daniel Carpenter taught and coached at the Williston Northampton School in Massachusetts for more than three decades. He used his position there to mentor Bermudian high school students studying away from home.
"Many, possibly hundreds, of Bermudian children went to Williston, many of whom he took under his wing when they first started at the school and helped them with any sorts of adjustments they were having difficulty making," Peter Carpenter said.
Mr Carpenter noted his father's tremendous knowledge of and interest in sports, especially American football, baseball, and hockey, describing him as "an absolute walking encyclopedia."
Daniel Carpenter was also known for his habit of using Bermuda postcards as his personal stationary, which he would type on with his manual typewriter to correspond with friends and family.
Mr Carpenter returned to Bermuda after his retirement in 1987 and lived on the Island until about three years ago. He then returned to the US to be closer to the majority of his family, especially his other three children. He died on August 21 in New Haven, Connecticut.
Mr Carpenter is preceded in death by his wife, Jane Conyers, and their eldest son, William Carpenter. He is survived by sons Peter Carpenter and Daniel Carpenter Jr and daughters Deborah Jerome and Jennifer Reid.