New York gets a taste of Bermuda at Ministry of Tourism promotional events
Created: Sep 23, 2013 01:05 PM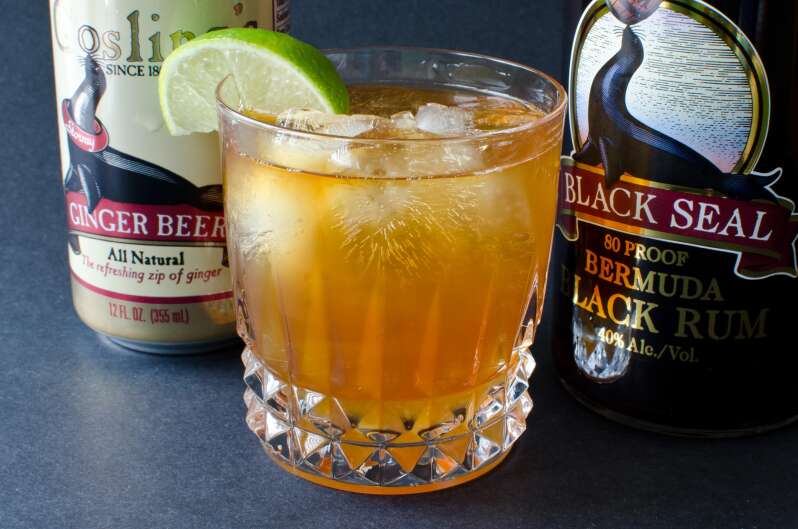 The self-proclaimed food capital of the world has been given a taste of Bermuda's culinary delights at an exclusive luncheon.
More than 45 journalists attended the dinner organised by the Ministry of Tourism at the James Beard House in New York last Wednesday.
With the Island's culinary reputation on his shoulders, chef Keith DeShields of Cambridge Beaches was able to stand the heat and deliver Island dishes that won over his guests.
Addressing the journalists, Tourism Board chairman David Dodwell highlighted the advantages Bermuda had as a holiday destination, including the Island's proximity to the US, its thriving arts and cultural heritage and abundance of pristine beaches.
And Mr DeShields was back in the kitchen on Thursday evening, serving Bermudian fare to more than 75 members of the Luxury Marketing Council in New York.
Bermuda representatives — including Cambridge Beaches Resort and Spa manager Clarence Hofheins, Ann Shutte of the Ministry's New York office, Isabelle Ramsay-Brackstone of the Bermuda Perfumery and Glen Kelly representing Goslings — took part in a panel discussion on Bermuda's appeal to the luxury market.
According to a Tourism Ministry spokesman, the Luxury Marketing Council is "a business-building, revenue-generating global community of CEOs and CMOs, considered the leader in the field of luxury marketing, setting the "gold standard" for the intelligent exploration of best marketing practices and trends in the luxury marketplace".
Chef DeShield's cuisine was accompanied by samplings of Gosling's Rum and ginger beer.
The events are part of a series of initiatives by Tourism chiefs promoting Bermuda to the crucial US East Coast market.
Earlier this month a 'Bermuda Day' of activities designed to showcase the Island as a premier golf and vacation destination was held at The Golf Club at Chelsea Piers in New York, with 600 consumers attending.
According to a Government spokesman, Tourism Ministry staff were on hand to promote Bermuda's golf product and the upcoming PGA Grand Slam tournament, which takes place between October 14 and 16.
"Crowd pleasers at the event included a longest drive competition conducted in the facility's outdoor hitting tees and a closest-to-the-pin competition on their golf simulators," the spokesman said.
He added that Department of Tourism team members interacted with guests, answered questions and provided brochures.
Mr Crockwell said: "Overall, the event was a great success. We had the opportunity to interact with New York City consumers in one of our key target cities and promote the unparalleled golf found on the Island.
"There was a steady stream of consumers throughout the day who were enthusiastic about the Island, particularly golf.
"It's important for us to be able to continue to broaden our outreach with consumers and the Golf Club at Chelsea Piers provided the ideal niche audience."