Hundreds try out healthier choices
Created: Sep 27, 2013 09:00 AM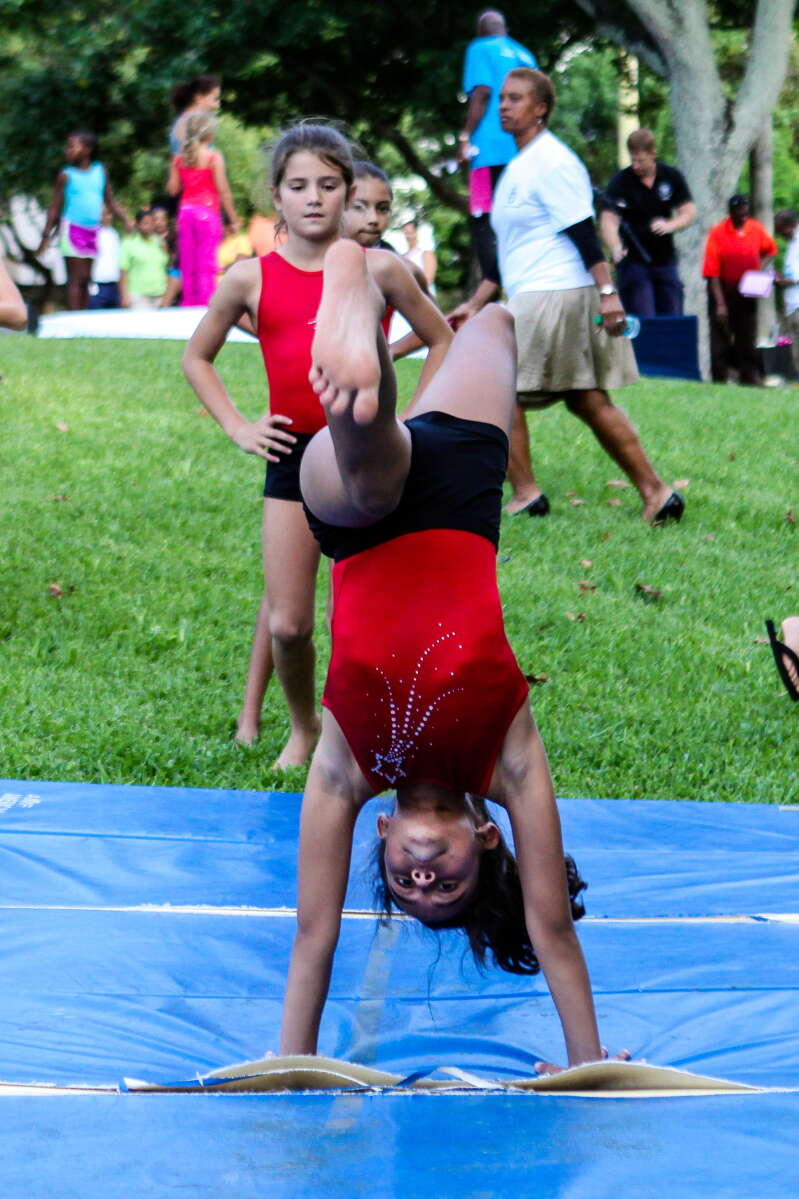 An event organised to promote healthy lifestyle choices brought hundreds of people to Victoria Park this week.
Celebrating Wellness 2013, put together by the Department of Health on Wednesday, featured numerous booths and activities, including demonstrations by the Bermuda Gymnastics Association, jump rope teams and the Bermuda Institute Steel Band.
This year's event was focused on the Island's young people with the theme "Safeguarding the Health of our Youth for a Brighter Future".
Dr Virloy Lewin, health promotions coordinator for the Department of Health, said the event was a great success with more than 500 people taking part.
"The onstage entertainment was excellent and the healthy food vendors said they were pleased with the response to what they offered," Dr Lewin said. "The vision of the Department of Health is 'Healthy People in Healthy Communities' and this type of event helps to promote that message. We are looking to expand it even more in 2014."