A Nightmare on Queen Street
Created: Oct 19, 2013 09:00 AM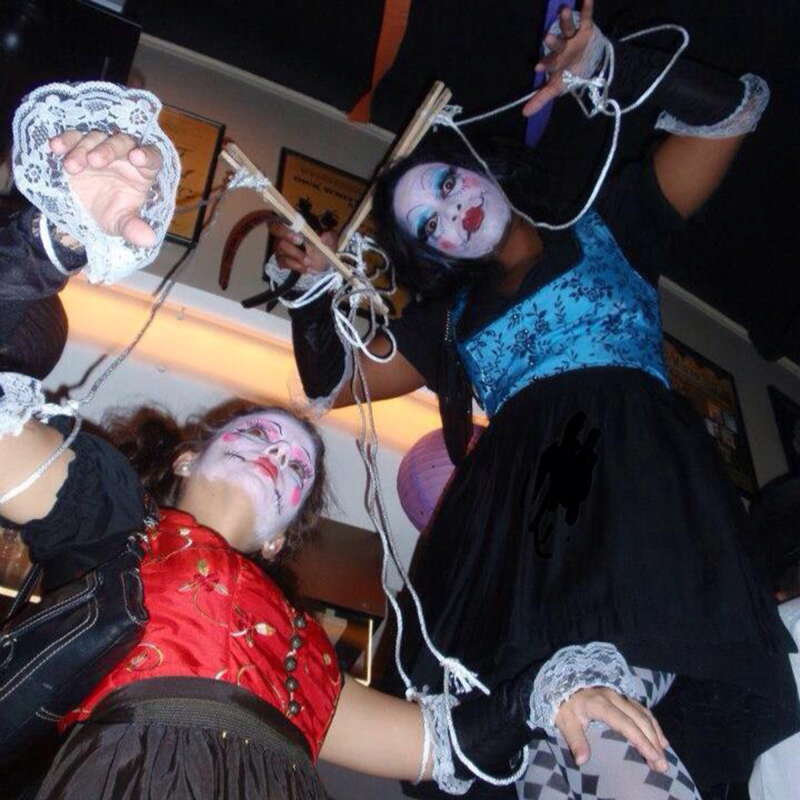 Organisers of an open air Halloween costume party exclusively for adults are hoping the new event will fill the void left when similar events at Fort Hamilton ended.
The Nightmare on Queen Street, to be held on Friday, November 1, the day after Halloween, is a fundraising collaboration between the Bermuda Heart Foundation, Lemon Tree and organiser Belcario Thomas.
Foundation spokeswoman, Sionna Barton it will be "ghoulish spectacular Halloween Party for adults 18 years old and over".
"The great people at Lemon Tree are letting us piggy back off of their Happy Hour on Fridays," she said.
"Ever since that great Halloween party held at Fort Hamilton a few years ago stopped there's been a void on island for a good Halloween bash.
"Adults love to get their dress-up on and Halloween is the time to do it and we're looking to fill that void.
"This is the first time that we're doing it and we're hoping to build on it."
Asked why the party is planned for November 1, she replied: "We're Bermudians, we understand that we have to get up and go to work the next morning. Halloween is on a Thursday this year and we're hoping everyone will still be in the spirit.
"It's one thing to take your children out trick or treating from 7pm to 9pm on Halloween. It's another thing to go to an adult party until 2am on a work night," said Ms Barton.
"We figure this way parents can do Halloween with their children and have their own party on a Friday night without them."
She stressed that this will be a free event.
"Lemon Tree is sponsoring us by letting us use their venue for free and then we have Peroni coming on board as the main beverage sponsor.
"Belcario Thomas is one of the main organisers looking to have an event that allows Bermudians to be completely open and free-minded," she said.
"Freeing themselves up from any sort of judgement that we usually get on island. We just want to have a very open minded, judgement-free, crazy, fun party.
"We say that the Nightmare on Queen Street is a judgement-free zone. So this is the time if you have any nay sayers, or any predisposed judgement of anything either stay at home or leave it at the gate.
"Halloween is a time for people to just have fun, let go, let loose, be silly, be creepy, be scary or be anything you want. This is fun for charity." The City of Hamilton has allowed organisers to access part of Queen Elizabeth Park and the entire area will be decorated.
"Adults like to tap into their inner child so we'll be having apple bobbing.
"The MarketPlace is sponsoring us with apples and pumpkins and you're going to have to dig your hands in through the pumpkin brains to try and grab free tokens for drinks.
"Any activities you do we're asking for donations for the foundation and we're going to have spectacular entertainment."
The Crown and Anchor Band will perform along with DJ Uncle and Big Chill will be playing until 2am. The party starts at 8pm with prizes for best costumes and "face painting to finish your look".
Said Ms Barton: "We want Bermudians to show us if this is an event they're interested in.
"We want to know if this is something they're open to and if they do we're looking to build it.
"If we get a crowd that we're looking for and they respond, we will respond in turn and next year they can expect bigger and better things."