Chef Michiko's Christmas dinner tonight
Created: Dec 24, 2014 02:44 PM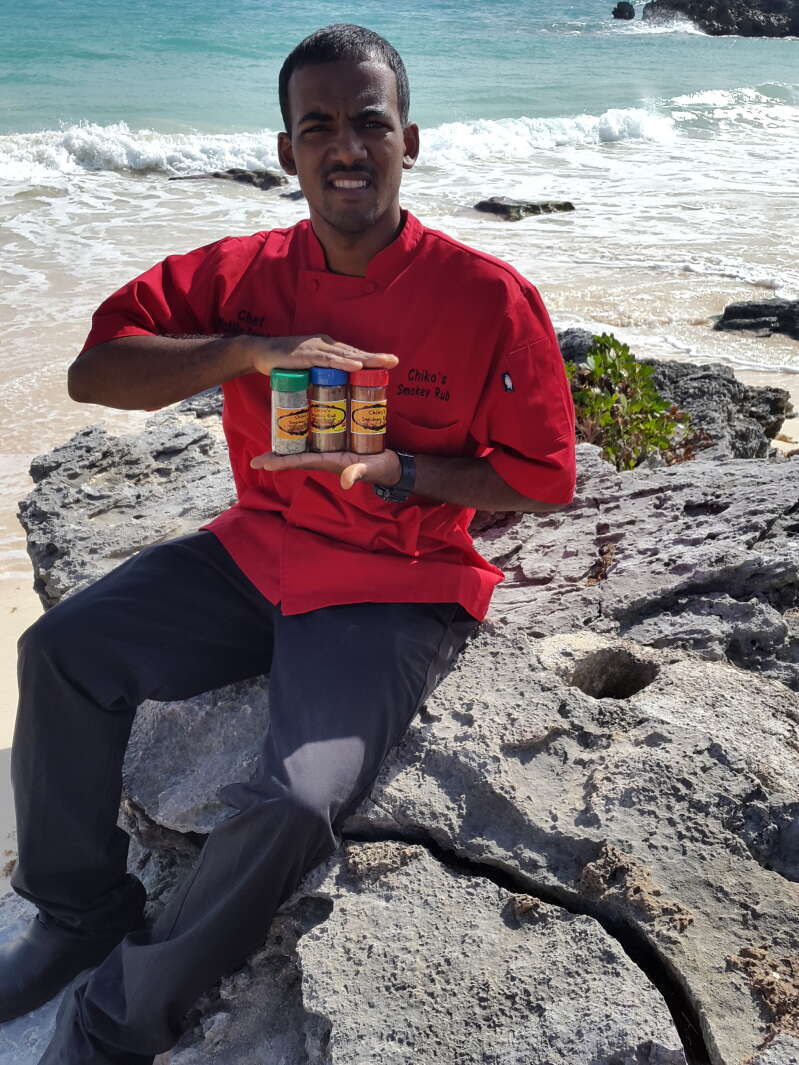 It has been a busy Christmas Eve for chef Michiko Campbell, who has been up since 5.30am preparing for a free dinner at Albuoy's Point starting at 5.30pm.
The sous chef at the Royal Bermuda Yacht Club has been hard at work in the kitchen there, explaining: "I'm giving back to the community and all the people in need for Christmas — basically, it's a free meal with a dessert and roll until 9.30pm. I'm going to have a DJ with Christmas music and Santa Claus will make an appearance as well."
Mr Campbell, who is also a Lance Corporal in the Bermuda Regiment, said the event would not have been able to go ahead without the numerous small donations he has received. The dinner is also sponsored by his own business, Chiko's Smokey Rub.
With torches and Christmas lights, tonight's Christmas dinner — which can cater to hundreds — promises to be a festive start to the holidays.