Plans emerge for future of 'finger' runway
Created: Jul 22, 2015 08:00 AM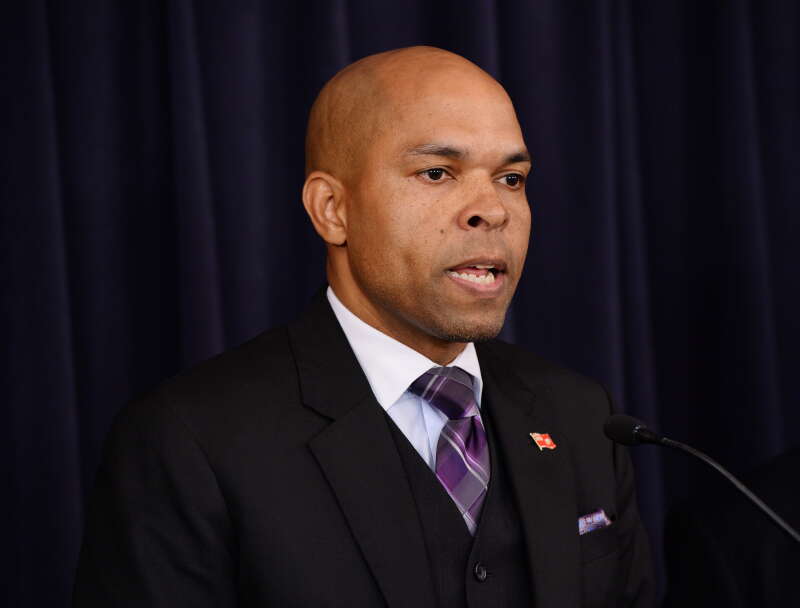 Details have emerged of plans for the future use of the "finger" runway at LF Wade International Airport, in the wake of Opposition criticism that taking it off airport property was a premature decision.
Shawn Crockwell, the Minister of Tourism and Transport, told Parliament on Friday that switching the 80-acre disused runway over to Public Works was essential, to get the finger off the table as negotiations proceed for a new air terminal.
It has also been earmarked for use as a solar energy farm.
However, Marc Bean and Lawrence Scott of the Progressive Labour Party pointed out that the empty strip jutting into Castle Harbour remained under constant use. Hazardous materials are stored in isolation there, while aircraft are diverted there in emergencies. Both MPs said the Island lacked any feasible alternative space.
"Only roughly two thirds of the finger will be earmarked for the renewable energy project," a spokeswoman for the Ministry of Transport said.
"The northern third of the finger will continue to be used for the parking of aircraft carrying hazardous materials and others requiring isolation. That is the part of the airport's longstanding emergency plan."
Plans for a solar farm on the empty runway date back at least to 2009, when the company RES Americas answered a Request for Proposal put out by Belco with a design for a 56-acre facility there.
Similar proposals were later put forward by corporations Sol Invictus and Bermuda Engineering Company. The backers of the present model under consideration were not identified.