Unsung Hero: mission to help those in need
Created: Feb 17, 2016 08:00 AM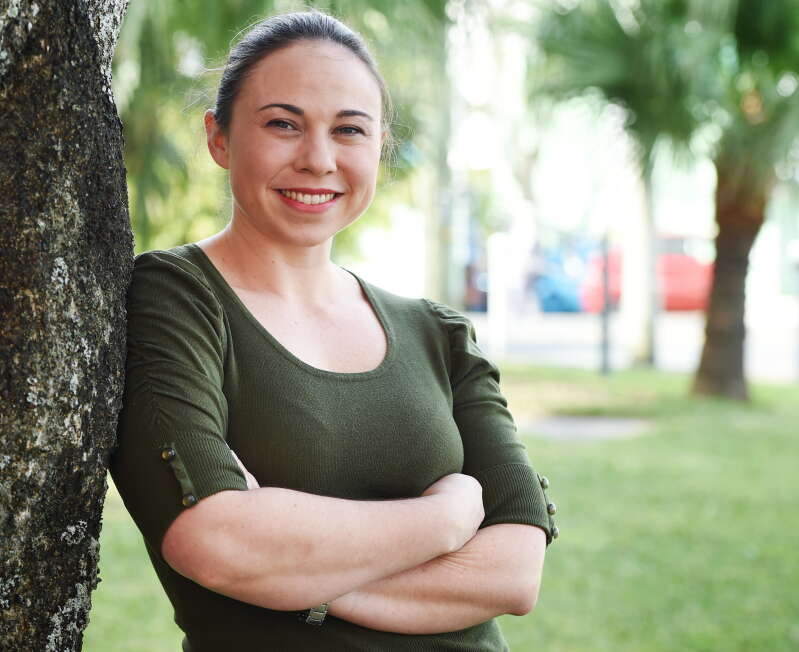 After four years serving as a Christian missionary around the world, Anna Franklin is helping people a little closer to home.
Working as a corporate care consultant at Digicel during the day, the 25-year-old helps out at the Cornerstone Bible Fellowship youth group every Friday night in Hamilton.
Between the age of 20 and 24, Ms Franklin visited 15 nations across the globe with non-profit organisation Youth with a Mission — training future missionaries and helping local people in need.
Among the countries she visited were Jamaica, Panama, Egypt, France and Guyana, with each trip lasting between one and 12 weeks.
"I was in Greece during the rioting. We did an outreach there for women who had been involved in human trafficking," said Ms Franklin, whose brother is Bermuda squash ace Micah Franklin.
"But we also liked to step out of the box and do artistic things. Where we were in Greece, there was a lot of graffiti everywhere, so we turned a negative into a positive by doing some really cool chalk artwork."
Ms Franklin caught the travel bug early in life, although her initial plans came with a caveat.
"I wanted to see the world, but also help people while doing it," she said.
"But when I was a teenager, my godmother asked me to do a mission at the orphanage she runs in Uganda. I told her no way would she ever catch me without air-conditioning."
However, eventually Ms Franklin's curiosity got the better of her.
She said: "As I grew older, I started thinking there's a whole big world out there other than my limited view.
"I wanted to experience it and give back, rather than just taking from it.
"I'm a firm believer that even though we may be young, we have a voice and we're very powerful."
After returning to Bermuda, she has made sure to continue her philanthropic efforts.
"I wanted to continue serving, and the youth group seemed like a really good fit," Ms Franklin said. "We basically talk about what's going on with the children, and apply messages we've learned to their daily lives.
"We get them to think, and we challenge them to live at a higher standard."