Fredricka remembered as 'a ray of sunshine'
Updated: Sep 23, 2016 02:26 PM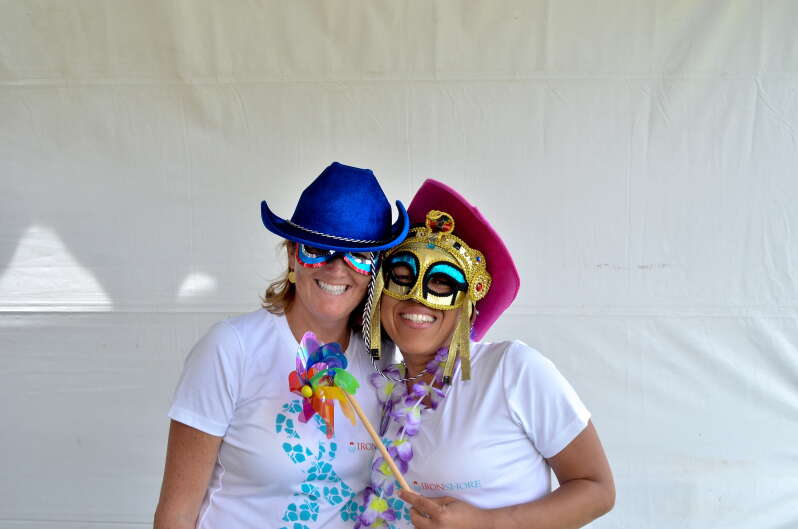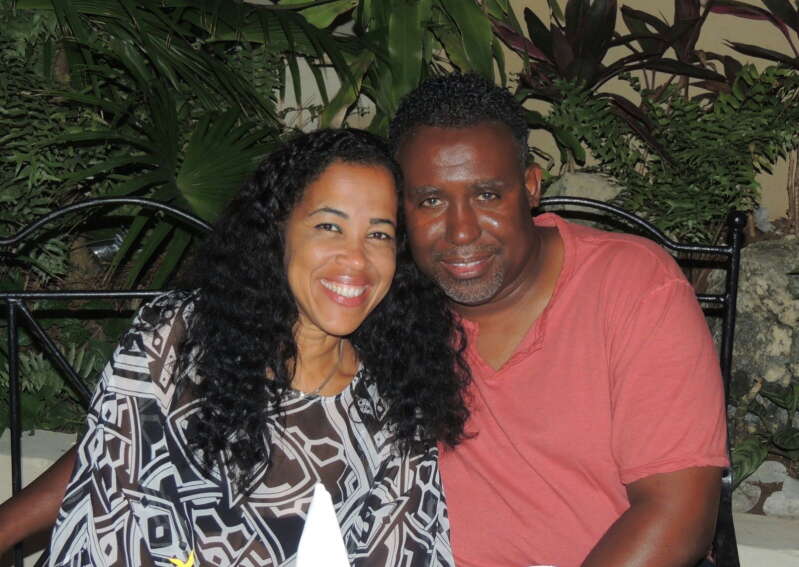 Fredricka Jabbar's family set out 400 chairs for those attending a celebration of her life — but it wasn't enough, not by a long way.
Nor did her closest relatives print nearly enough of their unusual programme for her memorial service, a glossy 16-page brochure, featuring words and artwork by those who loved her most, which could have been mistaken for a high-fashion magazine.
They gave out hundreds of copies, but are now planning a reprint, as many more people turned up to Bermuda College to pay tribute to "Freddie" than expected, confirming to her husband Marv, daughters Capri, Aristia and Stephanie, and son Shamar just how many she touched with her "vibrant, lively, loving" personality.
"I knew she had an effect on a lot of people," Mr Jabbar told The Royal Gazette. "I have never met anybody who would go out of their way so much for others. There was no off-switch."
Capri Wilson, 25, added: "She never wanted recognition for anything. She was like a ray of sunshine. She was very family-oriented, very community-oriented and she treated everyone like family."
Mrs Jabbar died on August 26, just six weeks after being diagnosed with stage four pancreatic cancer.
The 51-year-old, who was the receptionist at insurance company Ironshore, had worked tirelessly over the last three years on the Relay for Life fundraising event for cancer research and prevention, but did not find out that she herself had the disease until it was too late to treat.
"This thing unfolded so fast that we couldn't keep up," said Mr Jabbar. "She knew there was no cure for it. It was just [about the] quality of life that she could have. We were full-time caretakers, 24 hours a day. We were all there right to the very end."
Ms Wilson said: "We couldn't wrap our heads around anything [but] that's one thing I'm very happy about. We all stuck together, pitched in. We all shared equal responsibility. It made life easier at the time, physically at least. Emotionally, it was still tough."
During the last weeks of Mrs Jabbar's life, her family had to put up a sign on the door of her Paget home to let well-wishers know she needed a little peace and quiet.
Normally, according to her daughter, it was "open house" with a steady stream of friends and relatives on any given day.
Mrs Jabbar was known for what her daughter called "this corky, infectious laugh" and her lively nature extended to her workplace, with Ironshore COO Mitch Blaser describing her at the celebration of her life as the "face of Ironshore".
Ms Wilson, who also works at the company as a claims assistant, said: "She was the 'office mom' and I got to have my mom there every day. I definitely miss it now that she's gone."
What many didn't know about Mrs Jabbar, according to her family, was that she was a philanthropist, giving time and money behind the scenes to causes close to her heart, including WindReach.
She became very involved with the charities Tomorrow's Voices and BASE after her granddaughter Arisa, 9, was diagnosed with autism.
And she put her all into making Relay for Life a success, along with colleague Ceri Riihiluoma, after Ironshore became its presenting sponsor in 2014.
"That took so much energy, so much effort," said her husband, whom she married two years ago in Cuba.
Ms Riihiluoma said: "She absolutely loved it. We slept in tents [during the 24-hour event]. It was really personal for her. She had a big smile, a big laugh and she was just such a cheerleader for Ironshore."
Tara Soares, executive director of Bermuda Cancer and Health Centre, which launched Relay for Life in part to raise funds for radiation therapy on the island, said: "She was just amazing in terms of the support that she showed for the event. [In future], the title sponsor will be in Freddie's name, which I think is very moving."
Mrs Jabbar (née Smith) was born February 27, 1965 and attended Bermuda Institute and Sandys Secondary School, the latter being where she first met Mr Jabbar as a teenage student. He recalled her as a quiet bookworm — the "class nerd" — whom he lost touch with and ran into decades later when she was divorced from her first husband and no longer so quiet.
They went out on a date and talked late into the night, until the restaurant asked them to leave. "I was just so hungry for intellect and she provided it," said Mr Jabbar. "She was 100 per cent genuine and that was the attraction."
At her memorial service on September 2, Mrs Jabbar's friend Sir John Swan, the former Premier, spoke and Ms Wilson read tributes from herself and her sisters. Mrs Jabbar's grandson Zhen, 7, performed a solo Gombey dance, as one of her favourite pastimes was watching him perform.
She died on the first birthday of her youngest grandchild Myliyah — "the apple of her eye" — but her family say the anniversary won't be a sorrowful one, as she always told them to celebrate her life and not mourn her passing. "She would say 'I don't want to be eulogised'," her husband said.