A loving, inventive man who loved the parade
Created: Sep 24, 2016 08:00 AM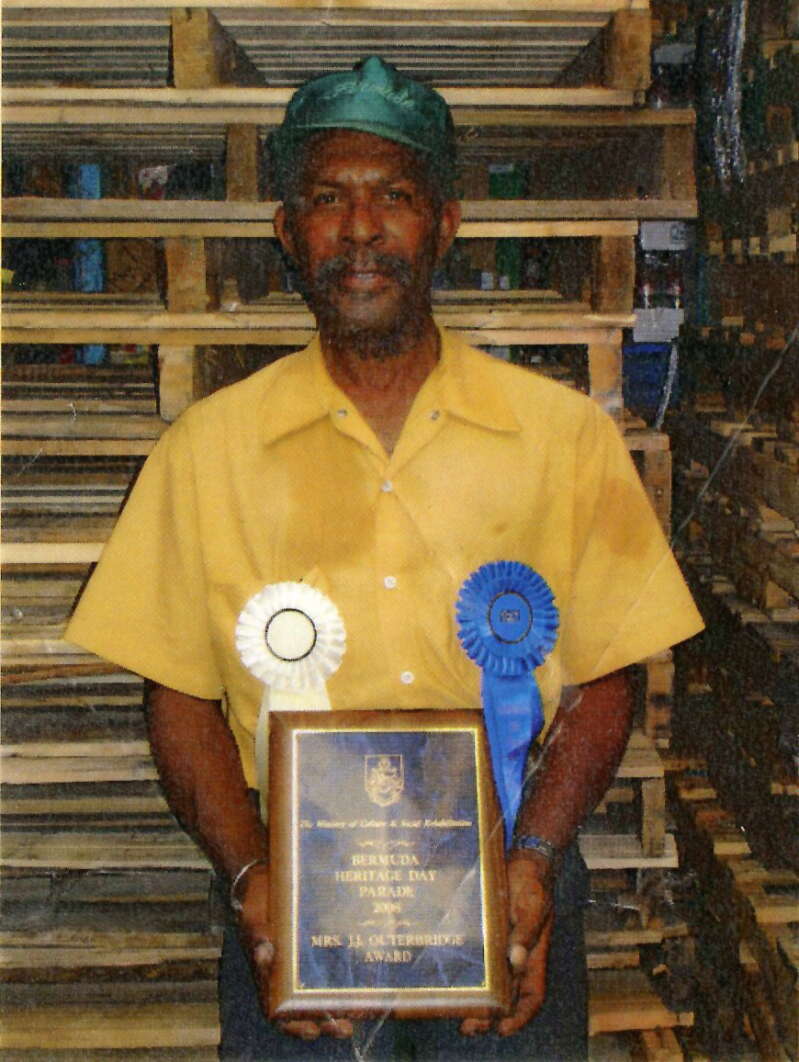 The parade floats of Bermuda Day were a more than a passion for free-spirited Lionel Smith: each inspiration served as an occasion for a get-together, with friends and family pitching in.
If you have watched the colourful processions of May 24, it is a fair bet you already know him. Mr Smith, 63, whose memorial service is to be held tomorrow, loved a parade, and his inventive creations often took awards.
Trophies and plaques were won over the years, but Mr Smith preferred to give his prizes away to the people who helped him.
"Everybody would come with their part to play; it was a family reunion every year," his sister, Collette Allen, said of her brother's float-building sessions.
"My mother would make a pot of fish chowder and we'd all join in. Everybody just kept coming over the years."
Even during his treatment for illness at the Lahey Clinic, Mr Smith could not resist ducking outside to build a snowman when the mood took him.
"He would do anything to make somebody laugh," Ms Allen said. "As long as I could remember, from young, Lionel always had to do things differently. His personality was friendly, loving, family oriented, and always giving."
Exactly where the float building started is up for conjecture, but his sister believes it sprang from a rivalry with a friend known as "Starlight".
"Starlight would get the awards for 'most beautiful', but Lionel would get the individual awards."
Mr Smith, of Sinky Bay in Southampton, worked for a spell at the Ford Motors plant in New York. Jobs in Bermuda included the post office, Barritt's, the Department of Works and Engineering and, most recently, Butterfield & Vallis.
One of his favourite expressions was "Don't say goodbye; say 'see you later'," his sister said.
Tomorrow's service is planned for 3pm at Heritage Worship Centre on Dundonald Street.