Men made focus of wellness event
Updated: Sep 29, 2016 08:00 AM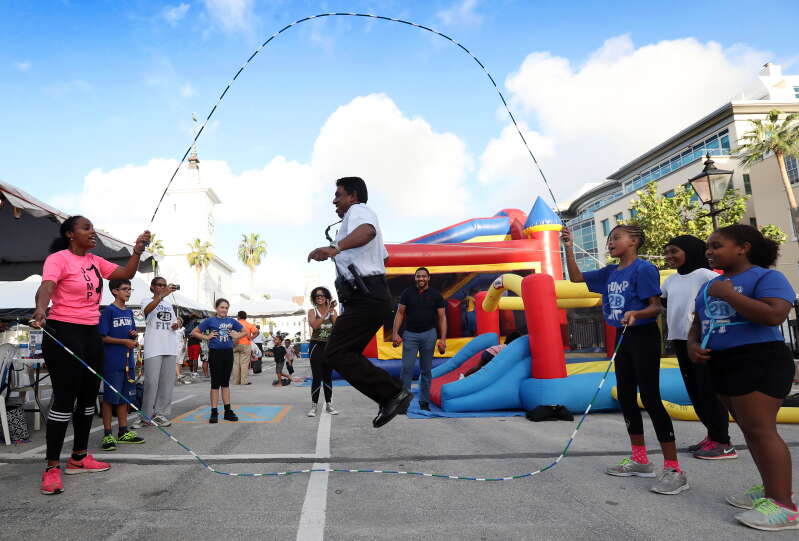 Couch potatoes and fitness fanatics alike descended on the City Hall car park yesterday evening for the 6th annual Celebrating Wellness event.
Organised by the Department of Health, this year's gathering was held under the theme "Healthy Boys to Men" and ran from 5pm to 8pm.
Opening proceedings, Minister of Health and Seniors Jeanne Atherden explained that males encounter more problems than females in areas such as addiction, violence, crime, accidents and premature death.
Within Bermuda, men also suffer from higher rates of death from cancer, strokes, renal failure and external causes like assaults and road accidents, she added.
"Healthy eating plus more activity equals a strong, healthy life. And the girls in your life want you around as long as possible," Ms Atherden said. "We want everyone to be healthy and happy.
"Choose to be more active, and all things in moderation."
The event also featured information booths, health screenings, nutritious food, fitness classes, an obstacle course, jump ropes and Pilates.