Hasty Pudding play the Casino Evil
Created: Jan 30, 2017 07:00 AM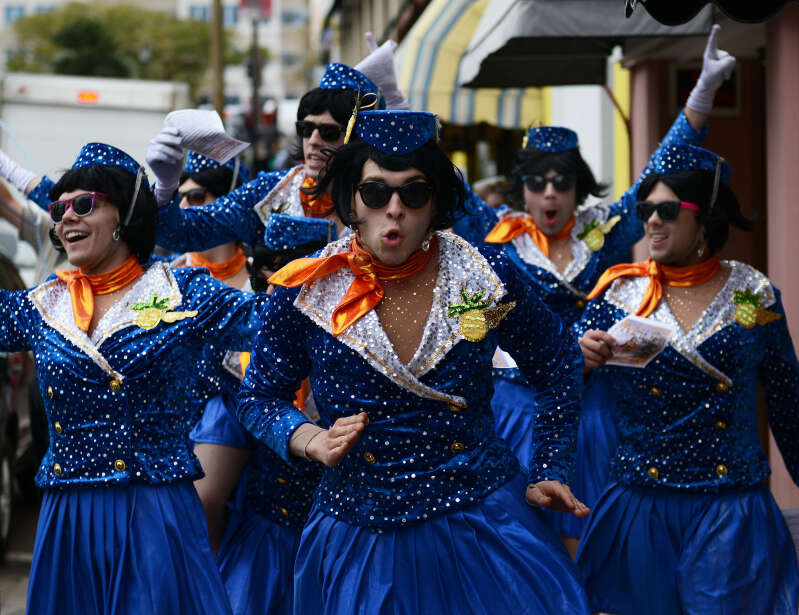 Harvard's Hasty Pudding Theatricals is set to return to the island in March, continuing a 52-year tradition.
This year's musical production, Casino Evil, will bring the all-male cast to 1930s Nevada for comedy, singing and the HPT brand of chaos.
A spokeswoman for the theatre company said: "The show follows a crew including senile sharpshooter Grannie Oakley and her Oz-tounding granddaughter Ruby Slippers as they fight to Western saloon town afloat against Al Calzone and his nasty new casino."
Formed in 1844, HPT have put together 169 original productions, with Bermuda serving as the last stop on the tour since the 1960s. Amira Weeks, tour manager for HPT, said: "The actors and crew would tell you that our trip to Bermuda is what they most look forward to every year. This year we are especially excited to be staying at the beautiful Elbow Beach resort.
"First-time Pudding show watchers will be astounded by standout singing, a laugh-out-loud script, colourful and expertly designed costumes and set pieces, and an incredible ten-piece live band.
"Not to mention, the kickline dance number that ends every show will leave you astonished at how high our all-male cast can kick. It's a must see."
Casino Evil will be performed at Earl Cameron Theatre at City Hall March 15, 16 and 17 from 8pm to 10pm. Tickets cost $20, and are available at bdatix.bm.