New ferry service launched
Created: May 16, 2017 03:12 PM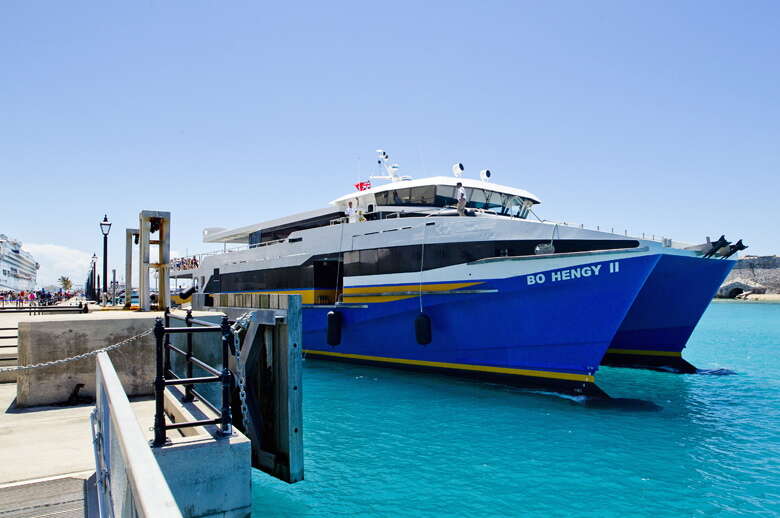 Five Bermudian crew, led by long-time mariner Beau Evans, have begun ferrying passengers from NCL cruise ships to and from St George's and Dockyard on the new tender Bo Hengy II.
The service begun on Monday when junior minister for tourism Kenny Bascome rode with the crew, assisting some of 650 passengers who took the trip from west to east on the first day.
"The high end ferry received a warm reception from visitors during its four round-trips for the day and Mr Bascome was on hand to greet many of them," said a Government spokesman.
Mr Evans is the Cruiseport Ferry Management Ltd CEO and reserve captain.