Ming tastes America's Cup disappointment
Created: May 18, 2017 09:00 AM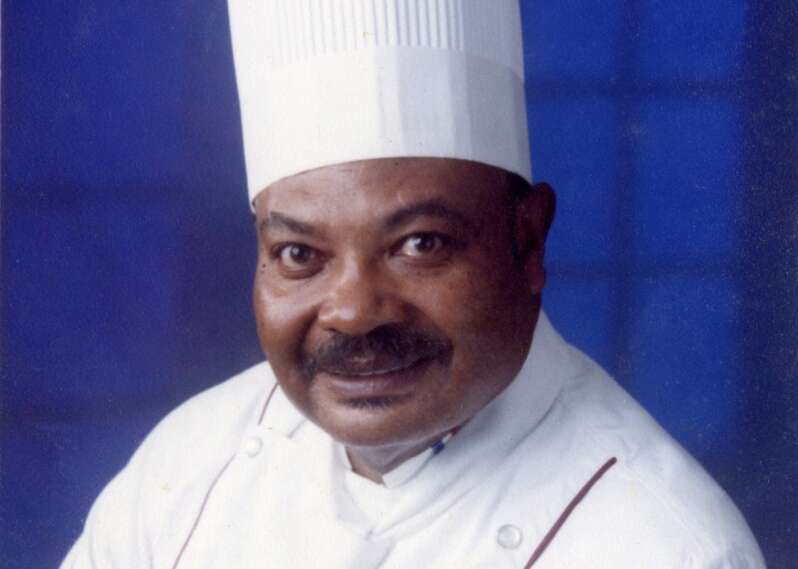 Celebrated local chef Frederick Ming has expressed disappointment in being turned down for a vendor's stall at the America's Cup.
However, a spokeswoman for the ACBDA said that Mr Ming had failed to follow the "request for proposal" process in his application, adding: "We would love to have him as part of the event."
Mr Ming, author of three cookbooks on local cuisine, told The Royal Gazette he had hoped to showcase Bermudian dishes at the event village for the imminent Cup.
"When people travel, they like to eat the food of the country," he said. "Nobody wants a hot dog or hamburger. We have some unusual food here, like shark hash, hot cross buns with fish cakes — and where else do you find mussel pie?"
Mr Ming approached organisers after a February 28 information session, where he was told that his application had been unsuccessful.
"They told me I should cook for the people coming down on boats for the America's Cup," he said. "A lot of people have come and are renting houses. But cooking privately and not showcasing my food — that sounded to me like a maid's job."
A "large number of foreign restaurants" will take part, Mr Ming said.
"But I doubt they're offering Bermudian food."
The ACBDA spokeswoman said that while the request had fallen short of RFP requirements, organisers were still keen to accommodate the top chef.
"It did fall through for the village," she said. "We are reaching out to Mr Ming to see where he is at."