Condolence book for popular MP Burrows
Created: Nov 07, 2017 08:00 AM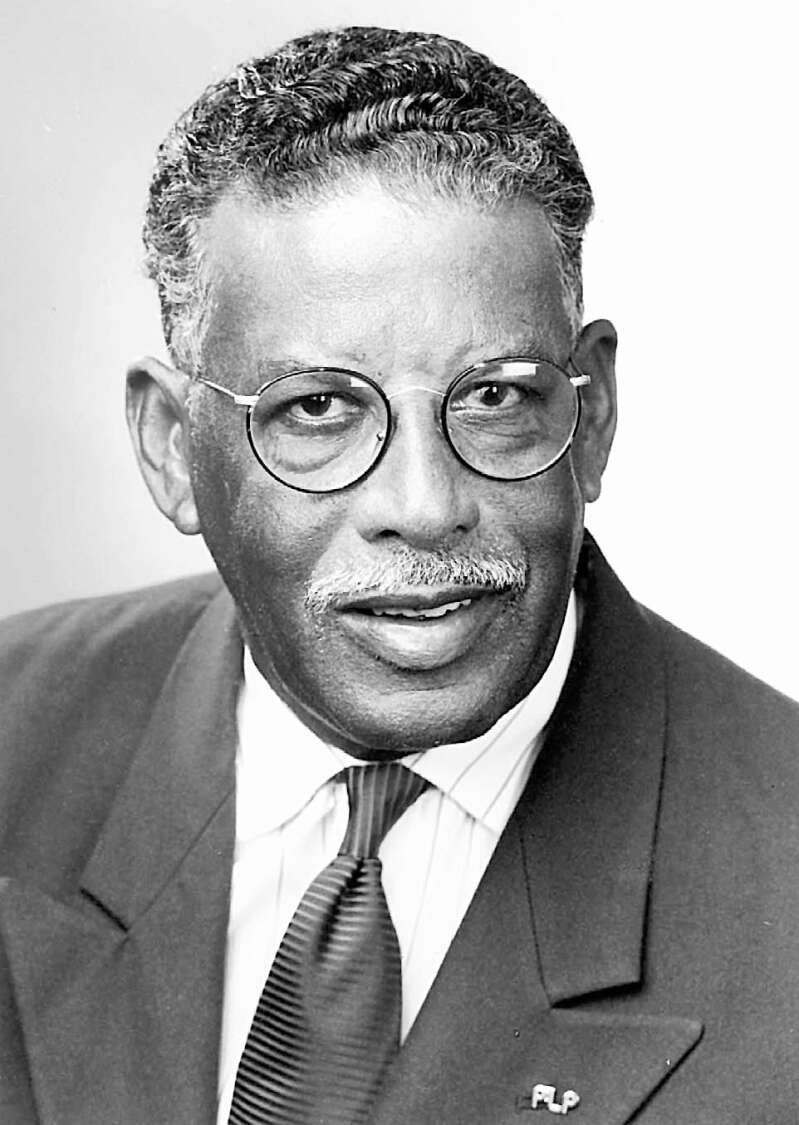 A book of condolence for Reginald Burrows will be available for signing at the Cabinet Office today and tomorrow.
Mr Burrows, the long-serving Progressive Labour Party MP and elder statesman, died last Friday, aged 83.
Ewart Brown, the former premier, recalled Mr Burrows, right, as "my friend, confidante and source of Bermuda's political history over the past five decades and an authentic Bermudian gentleman".
Dr Brown added: "RB, as I affectionately called him, was an encyclopaedia of Bermudian information, especially the kind one would not find in the local newspapers.
"He knew the history of Parliament and could recount volumes of unrecorded conversations on and off the floor of the House. To the PLP, RB was more than an MP who served for so many years. He personally saved the party in numerous situations when others were not in a position to help.
"He served his constituents so well that his name became synonymous with Southampton East."
Dr Brown said Mr Burrows, "along with Stanley Morton, Walter Lister, Walter Roberts, Stanley Lowe, Ottie Simmons and others, brought to the PLP and to Bermuda the wisdom that comes only with experience".
He added: "The success of the PLP since 1998 did not start in 1998, but began through the work of pioneers — dedicated men and women who fought to make Bermuda a better place. May his soul rest in peace."
Members of the public can sign the condolence book at Cabinet Office on Front Street between 9am and 4.45pm.