Court halted by fire alarm
Updated: Aug 10, 2018 12:39 PM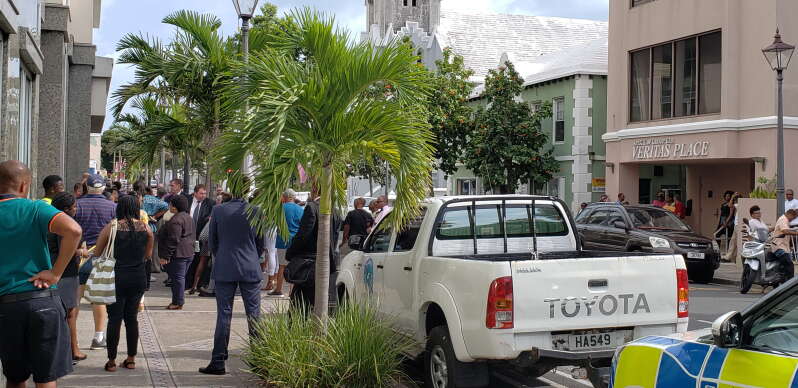 Magistrates' Court was evacuated after a fire alarm this morning.
The incident happened at the Dame Lois Browne-Evans Building shortly after 10am.
Court staff and the public waited outside on Court Street before returning to the building at about 10.25am.
A police spokeswoman said the Hamilton Police Station was also evacuated "as a precaution, until fire personnel were assured that there was no fire".
She added: "At this time, we are unsure what caused the alarm to go off, but it is being looked into by the relevant agencies."