Expert: adopt smaller homes for the elderly
Created: Sep 20, 2018 09:00 AM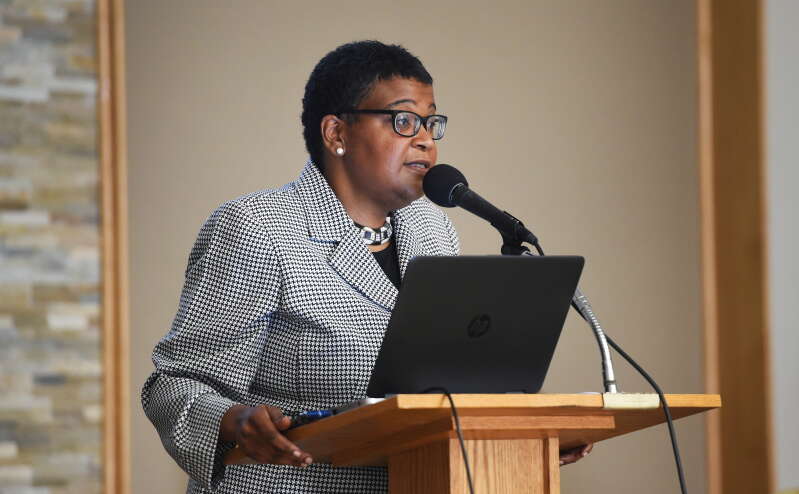 A move away from traditional-style nursing homes could help solve the island's long-term care crisis, the head of Age Concern said yesterday.
Claudette Fleming, the charity's executive director, explained that a US model of smaller homes for about ten elderly people could lead to better care and happier residents.
Now Age Concern is examining the Green House Project's alternative care model to see if it could be adapted to Bermuda.
Dr Fleming said that Age Concern believed in the Green House Project philosophy.
She added: "Whether or not it can work in Bermuda is what we're exploring.
"All the numbers have to be run, and those that are interested in putting up these facilities need to come to the table."
Dr Fleming said that cost was a major factor when considering long-term care options for Bermuda.
She explained: "We don't have a universal way of paying for it.
"The challenge is that there are no significant reimbursement schemes here."
Deborah Wiegand, the director of operations at the GHP, said the self-contained homes were built for ten to 12 residents.
She said the small size allowed for more personal attention from staff and moved away from the "warehousing" of seniors often seen in traditional care homes.
Ms Wiegand added: "By keeping a smaller environment, and deeply knowing them, it's amazing how people come alive when they are given that individual attention, and are not just a number."
She said the model resulted in a better quality of life for residents, and greater satisfaction from families and care providers. There are about 250 Green House Project homes across the US in rural, suburban and urban areas.
Ms Wiegand said the cost for a place in Green House Project homes was about the same as a traditional care home.
She added that in many of the homes 50 per cent of residents received government aid.
Ms Wiegand said: "We work very hard with our organisations to ensure that this is an acceptable model regardless of someone's ability to pay."
She said that traditional nursing homes were out of date and no longer met consumer standards. Ms Wiegand explained: "People say they would rather die then go to a nursing home.
"I would say that's our wake-up call."
She added: "This is not your grandmothers' nursing home that we are building — this is something special."
Dr Fleming said that the island's ageing population had put a strain on the healthcare system. She added: "We're feeling the ramifications. You can't get down to the hospital when you want. People cannot get in to have surgeries because of the older adults that are taking up the space on the wards."
The 2016 census found that 10,842 people, 17 per cent of the population, were aged 65 or over.
Dr Fleming said that the Government had estimated there were 655 care home beds on the island. She added: "I think that number has even dropped, there was at least one home that closed."
Dr Fleming said that work to cope with the demands of an ageing population needed to have begun "yesterday".
She added that further delays in tackling the crisis would lead to extra money having to be spent. Dr Fleming said: "So while we can make a choice, why not choose what's best for Bermudians."
Ms Wiegand will discuss the Green House Project at Age Concern's annual meeting at Paget's Evangelical Church of Bermuda at 1pm on Tuesday.