Children's advocate quits court role
Updated: Nov 05, 2018 10:33 AM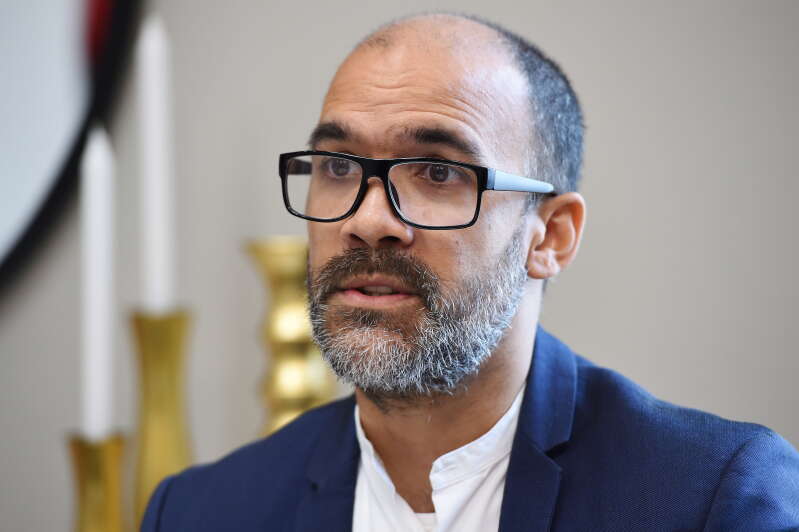 Vulnerable children involved in court proceedings will have no legal representation because of the Government's refusal to pay for the services, it was alleged yesterday.
Tiffanne Thomas, a freelance social worker, said she was withdrawing as a litigation guardian from 17 active cases involving "at risk" minors because she had not been paid for her work for the past four years.
Ms Thomas explained she decided to quit to pursue legal action against the Government for the money owed to her for the court-approved services she has provided since 2014.
She said: "It was not an easy decision to come to. I wrestled with the decision tremendously, primarily because I knew that no one else would be providing the service and because I know the risks and the needs of the children.
"To provide this service for four years has severely impacted the safety, security and stability of my family. I can't advocate to protect the children of Bermuda by compromising the wellbeing of my own family."
The Children Act 1998 grants every child who needs it the right to representation in court and allows litigation guardians access to files held by the Department of Child and Family Services on the children in its care.
But Ms Thomas said for the first 16 years after the law was passed the courts failed to appoint any litigation guardians.
She was the first to be appointed, by magistrate Nicole Stoneham, and has since provided her services to 35 children on the basis that she would be paid from the public purse.
Ms Thomas said: "Unfortunately, despite the Bermuda Government's repeated assurances that I would be paid for my services, payment has not been received for any of the children that I represent."
Saul Dismont, a lawyer who has worked with Ms Thomas on some cases and has also not been paid, said only a small fraction of children involved in court cases in Bermuda got the benefit of legal representation because the courts usually did not appoint litigation guardians, despite the Children's Act.
He said the "vast majority" of youngsters under the care of the department were removed from their parents, held at the Mid-Atlantic Wellness Institute, sent overseas to secure units, forced to take medication or dealt with by the court without anyone speaking on their behalf.
Mr Dismont added: "For the 16 years where no litigation guardians were appointed ... we don't know what has happened to those children in the system.
"In some of those cases, a child simply has to say 'I don't want to do that' and then everything stops and they can't force someone to go abroad, for example, or to have treatment.
"We know that some of the children were told if they were going abroad that they were going snowboarding and going camping and then they ended up in a secure treatment facility for three years.
"None of those children at the time had the benefit of a litigation guardian. It's extremely likely if they had, they would not have ended up where they ended up."
Mr Dismont said Ms Thomas's decision meant he could no longer take instructions from her and represent the children in court.
He added: "Since Ms Thomas has been involved, we have done appeals, judicial reviews, constitutional claims and human rights complaints.
"Who is going to make those legal arguments or initiate proceedings for children moving forwards? Nobody.
"All of those children going through the system, who is protecting their legal rights? How do we know that their legal rights are being protected? How do we know they are being sent abroad lawfully or taken from their parents lawfully? We don't."
Ms Thomas, director of Therapeutic Consulting Services, blew the whistle on allegations that government child protection staff abused and neglected youngsters earlier this year.
Her allegations led to the suspension of Alfred Maybury, the Child and Family Services director, over his handling of the complaints, which is now the subject of an investigation, along with other staff members.
Mr Dismont warned in a letter to Michael Weeks, the former social development minister, in August that there were likely to be a number of civil claims by children in relation to Mr Maybury.
Last week's Cabinet reshuffle meant the Department of Child and Family Services moves to the Ministry of Legal Affairs, with the Ministry of Social Development and Sport abolished.
The Government did not respond to a request for comment.