Hundreds turn out for the Triple Challenge
Updated: Mar 18, 2019 09:07 AM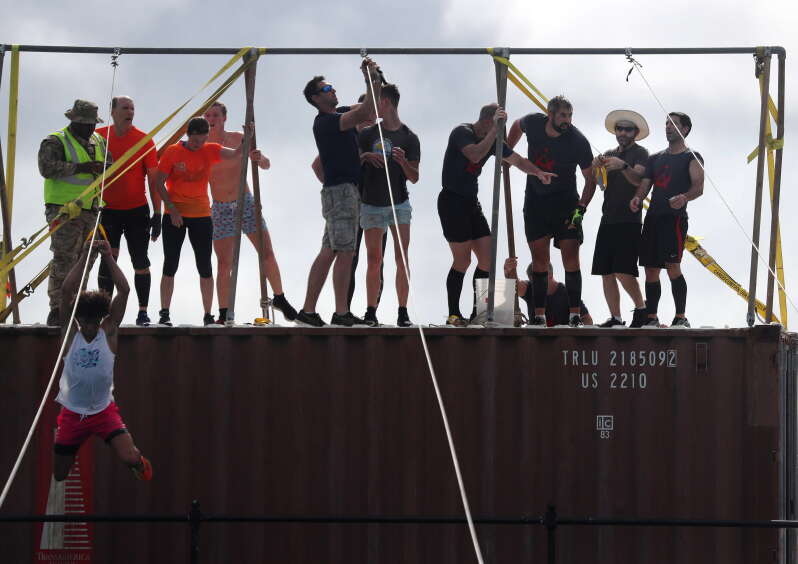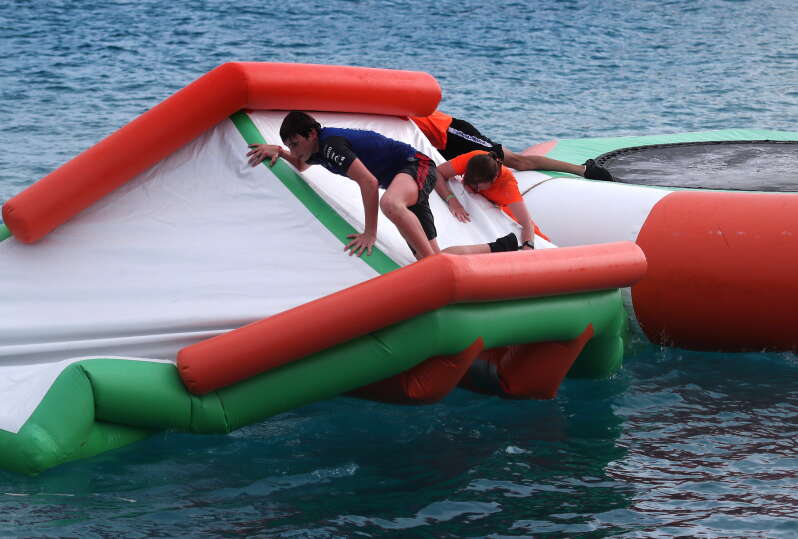 The Bermuda Triple Challenge which raises funds for local charities was held for the eighth time this weekend.
Individuals and teams of two to five people navigated obstacles ranging from scaling a bus and racing round the Royal Bermuda Regiment's assault course.
The event started off on Friday with the Argus Urban Foot Race through St George's, followed by a community block party with DJ Chubb and a bouncy castle.
The Royal Bermuda Regiment hosted the Sun Life International Island Challenge on Saturday morning, with a family-style barbecue organised by the regiment and Butterfield & Vallis afterwards.
Participants in Sunday's finale came out for an all-out assault on The Royal Naval Dockyard and Casemates Prison in the Chubb Royal Challenge.
This was followed by the Buzz/Butterfield & Vallis appreciation brunch.
All the funds raised from the Triple Challenge will be donated to six Bermudian youth-based charities: WindReach, The Centre Against Abuse, The Reading Clinic, The Bermuda Foundation for Insurance Studies, Tomorrow's Voices and Raleigh Bermuda.