Students show off talents at concert
Updated: Jun 19, 2019 12:17 PM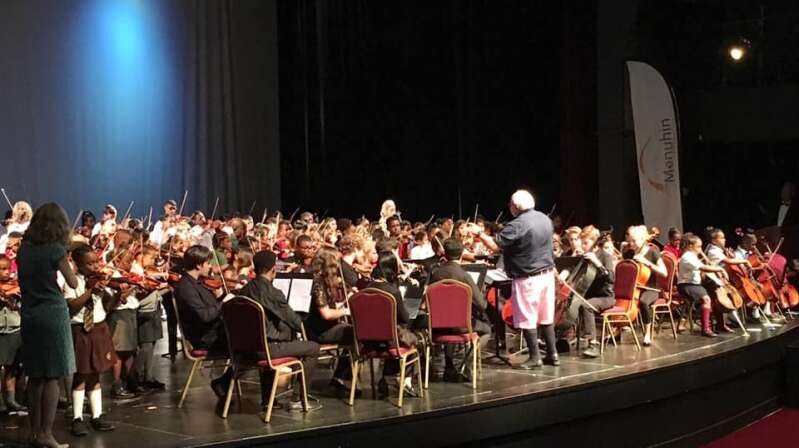 On Sunday 9th. June, 2019 some 218 students from 24 schools performed in the Menuhin Foundation's Annual Concert at the Ruth Seaton James Auditorium. This Concert is always the highlight of our year and is the opportunity for all of our students to display their talents, honed by their hard work over the past school year. We are delighted that this event has become such a wonderful reflection of the Bermuda community, bringing together families, friends, patrons, educators and others to enjoy the wonderful accomplishments of the students.
Our concert featured students from our Schools' Programs, our West End School Pilot Program, and our Foundation's First, Intermediate, Youth and Adult Orchestras. This concert provided a wonderful opportunity for our students from across the island to work together, listen to each other, take pride in their accomplishments and see what they can achieve if they work hard and believe in themselves.
This concert also marked the 43rd year that The Menuhin Foundation, a nonprofit organisation, (Bermuda Registered Charity #118) has delivered on its vision to provide a musical education for thousands of Bermuda's school children. We believe that it brings so much more to a student than just the ability to play a musical instrument, and we are proud that we have been able to develop these values in the community.
We are deeply grateful to our amazing teachers; patrons; donors; trustees; volunteers; parents; Minister Diallo Rabain and The Government of Bermuda for their continued support as all of this is only possible thanks to the collective sum of these parts.
• Press release from the Menuhin Foundation