Food charity in need of donations
Created: Sep 27, 2019 09:00 AM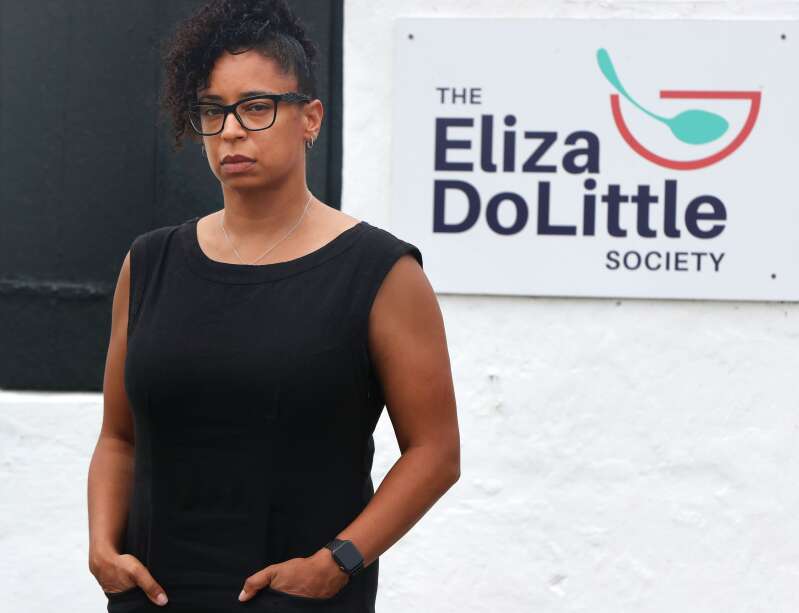 Shelves have gone bare at the island's top food charity after Hurricane Humberto knocked out power, forcing the Eliza DoLittle Society to scrap reserves of spoiled stock.
Today, the group's headquarters in Warwick opens again, but April Augustus, the executive director, appealed for donations of badly needed supplies.
"We can't help our community without the help of the public," Ms Augustus said yesterday.
"We have people from all walks of life walking through these doors who are hungry."
The facility on Middle Road, Warwick, lost power while Humberto battered the island on September 18.
Once the lights came back on a week later, food reserves had spoilt in five freezers and two refrigerators.
Ms Augustus said: "We had to turn people away because we were still trying to replenish.
"I couldn't put a price on what we had to throw out; there's food that we get donated and food we purchase. It's a lot."
She said the charity's generator had broken down, leaving them without a back-up.
Humberto, and the uncertainty over the potential hit this week from Tropical Storm Jerry, also disrupted the charity's crucial food drive for September.
Ms Augustus said: "This is our 'Food Matters' month. We rely heavily on our donors.
"This hurricane, the fact we thought this storm was happening, put a stop to everything.
"People had to take care of their own shopping, businesses were closing early and I'm sure plenty of people had to throw out food of their own. It's been a struggle."
The society stocks non-perishables, and caters to vegetarians, but relies heavily on meat products to make the roughly 3,000 to 4,000 meals it serves a month.
That estimate factors in clients who are picking up food for their families and others, Ms Augustus said.
Last year, the society served 43,867 meals.
Numbers continue to increase, with new clients registering every week. One person arrived to sign up while Ms Augustus spoke with The Royal Gazette.
She said: "The public needs to know there are children that may be going to school hungry because they didn't have any cereal. We need breakfast items for families."
The charity welcomes basics from soup and bread to tuna, beans, rice and pasta, as well as the fresh items to supplement meals.
Donations are welcome from 10am to 2pm, Tuesday through Friday, at its headquarters, which fortunately sustained no physical damage in the storm.
Ms Augustus said: "We can come to collect large donations. But it's only me and a part-time driver, which means we're limited in coming to pick things up."
She added: "A new generator would be helpful."
• To learn more, see the group's site at www.theelizadolittlesociety.bm, or go to its Facebook page for a list of donations in top demand