Richard Butterfield (1929-2020)
Created: Apr 20, 2020 09:00 AM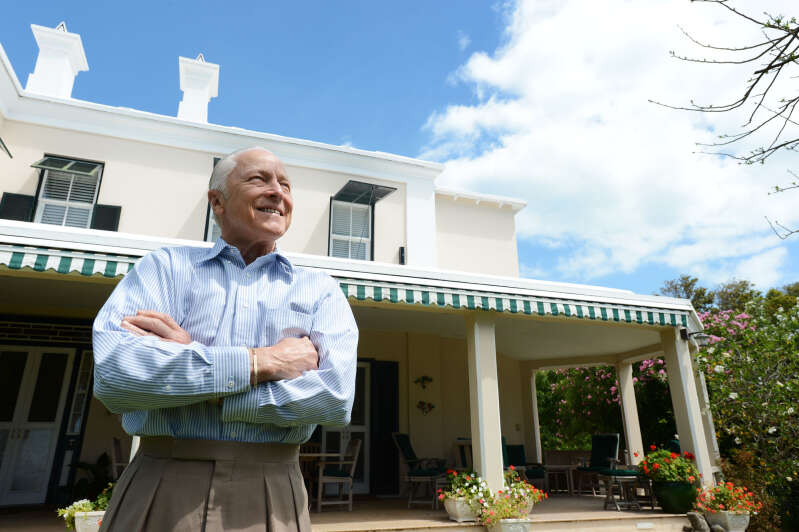 Richard "Dick" Butterfield, a stalwart of Bermuda's arts community, has died, aged 90.
Mr Butterfield was born in Bermuda on September 7, 1929 and attended Saltus Grammar School as a child.
He left the island in 1942 to attend Trinity College School in Port Hope, Ontario, Canada, and later the University of Toronto, Trinity College.
While at Trinity College, he performed in plays at the university's Hart House Theatre and also became interested in other aspects of dramatic arts.
He also became the president of the school's dramatic society in his third year of study. In 1952, he worked as a scenery designer for the Canadian Repertory Theatre in Ottawa, and later would become the first company manager of the National Ballet Company of Canada.
Two years later, he joined the Stratford Festival where he designed a control and accounting system for the box office.
He joined accounting firm Coopers and Lybrand in Toronto in 1956 and became a partner in 1961. Mr Butterfield returned to Bermuda in 1963 and joined accounting firm Cooper and Lines and became a partner.
In 1973, he was the founding president of Institute of Chartered Accountants of Bermuda, and also served as member of the Bermuda Monetary Authority's board of directors.
He retired in 1994 at age 65. Mr Butterfield served as auditor for the Bermuda Musical and Dramatic Society and also helped to found the Bermuda Festival. He also supported several other arts and cultural organisations, including the Bermuda National Gallery, Masterworks Museum, the National Museum of Bermuda, and the National Dance Foundation.
Mr Butterfield was awarded the Queen's Silver Jubilee Medal by Canada in 1977, and made an Officer of the Most Excellent Order of the British Empire for service and generosity to the community in 1986.
He was honoured with the Patrons Award by the Bermuda Arts Council in 2013.
Ruth Thomas, a founding member of the council, said at the time that the award was to recognise his "gracious giving and unstinting generosity".
Mr Butterfield told event attendees that it was "nice to be praised for having fun".
He added: "The arts are very important in a community — I know we all agree on that. They bring people together."
Mr Butterfield was father to two sons, Mark and Richard, and two grandchildren, Ciara and Hayes.