Search for Chavelle: Day 3
Updated: May 08, 2020 09:41 AM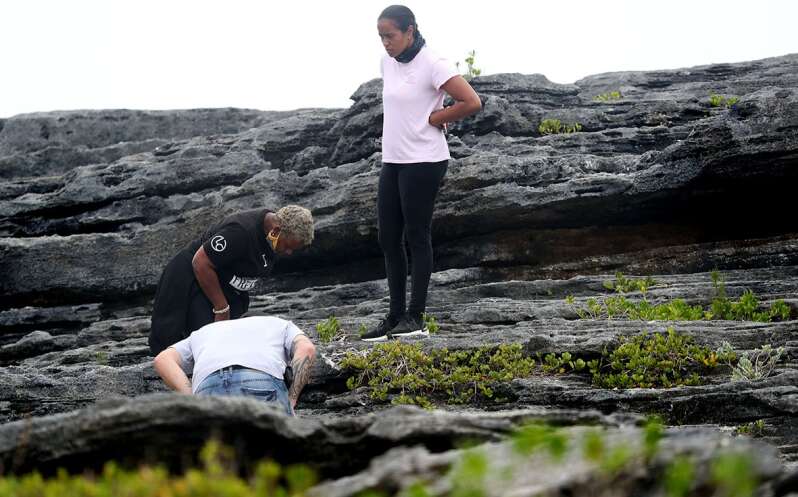 The search for a missing young mother covered parts of the West End of the island yesterday.
A team looking for Chavelle Dillon-Burgess combed parts of Sandys, including areas around Lagoon Park, Lefroy House, Albert Row and Sea Glass Beach.
Others carried out a search for the missing 26-year-old at the Spittal Pond Nature Reserve in Smith's.
Ms Dillon-Burgess was last seen at her home on Hillview Road in Warwick about three weeks ago.
Antonio Belvedere, who organised search parties this week, said about 25 people were involved yesterday.
He said he was "very thankful, very appreciative".
Mr Belvedere added: "It's definitely not about me — it's about us as a community. I feel the police and the regiment only have so many legs they can put on the ground."
He said: "I figure we can assist."
Mr Belvedere has been involved in searches for the past three days.
He said: "We're exhausted, physically, mentally, that's what will happen with these situations, but we're still going to stay positive and we're still going to work hard."
The Bermuda Police Service earlier appealed for help to trace Ms Dillon-Burgess, who has an 18-month-old baby.
A spokesman said last Friday: "There is concern for her safety and wellbeing."
Police officers joined members of the public during searches this week as the investigation into Ms Dillon-Burgess's whereabouts continued.