Oda Mallory (1937-2020)
Created: Sep 02, 2020 09:00 AM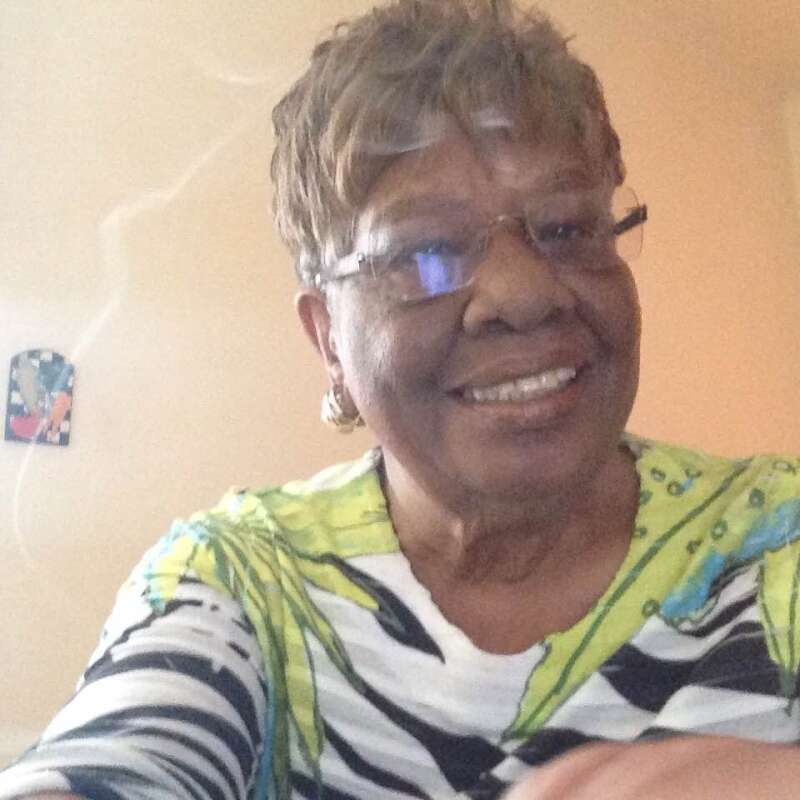 A broadcaster and historian dedicated to the preservation of Bermuda's untold stories has died. Oda Mallory was 83.
Ms Mallory, known to generations from her stage name "Blondell", ran the weekly radio broadcast Living Memories that riveted listeners in the 1980s and 1990s.
The show unearthed a wealth of cultural heritage, such as the perspective from the people of Tucker's Town 100 years ago, when a black community was evicted to make way for a high-end tourism enclave.
Patrick Burgess, one of her two sons and a sub-editor at The Royal Gazette, said Ms Mallory saw the story as one of her greatest legacies — not least because it brought to light overgrown graves at Tucker's Town that began to be maintained again.
She also ran her own store in Hamilton, which sold stamps and coins, and her unparalleled knowledge of both fields in Bermuda was often sought by major overseas firms.
The daughter of Frederick Ratteray and Grace Ratteray (née Brown), Ms Mallory came from the West End, and lived also at Curving Avenue in Pembroke before she settled in Warwick.
She attended West End School, the Central School and Sandys Secondary School. Ms Mallory, at first a domestic worker, studied receptionist and secretarial skills under Ruth Seaton, later Ruth Seaton James, and then went on to Skinner Secretarial School and Bermuda College.
She said on her Living Memories website that her first radio experience was as a taxi dispatcher.
She learnt typing and shorthand and took an accountancy course in 1965.
The Bermuda Coin and Stamp Company at the Walker Arcade in Hamilton advertised for a manager in 1966.
Ms Mallory was hired by Ward Young and acquired a thorough knowledge of numismatics, the study of currency, and philately, for postage stamps.
Mr Burgess said that, in later years, major international auction houses such as Spink & Son of London and Lloyd's of London would call the house for her expertise on Bermuda coins and stamps.
He added: "From the 1960s through the 1980s, if she took a trip to New York City, she would be greeted warmly and openly in the Diamond District."
From her first job in the field at his shop, Mr Young became a lifelong friend.
Mr Burgess said the businessman shielded his mother from regular instances of racism and encouraged her to build her skills.
Ms Mallory went on to set up her own shop in Hamilton, the City Coin and Stamp Gallery, which she ran for 11 years.
Her love affair with broadcasting began with the CB radio craze of the late 1970s.
Mr Burgess said: "My uncle bought me a CB radio — he and my father set it up.
"I got to play with the CB radio for four hours until my mother came home."
Ms Mallory's gift of the gab and smooth voice made her a centre of attention.
In the style of CB, which was illegal if the broadcasts extended beyond 100 miles, she came up with a nickname or "handle" — Blondell.
Ed Harris, a historian and friend, said the title came from a medieval troubadour.
Her skills attracted the interest of Chris Lodge, a broadcaster who was setting up VSB, a country-and-western station.
Ms Mallory was recruited in 1980 and became the DJ of an evening show — although she had earlier rejected a career in broadcasting.
Mr Burgess said his mother "knew nothing about country and western, and learnt it all in about ten minutes".
Ms Mallory also sold life insurance and still ran her own store as she worked weekends at the microphone. Living Memories started in the early 1980s and became an instant hit.
Ms Mallory found senior citizens from all walks of life, and would record their memories for broadcasts that captured the island's attention.
Mr Burgess said: "She spoke with everybody, white and black, of prominent and humble origins.
"Everybody opened their doors. People who had never spoken on the radio or who had been ignored spoke to Oda Mallory, and to Bermuda."
He added: "She was able to do it better than academics because of her common touch."
People would also phone the show, sometimes revealing pieces of history that had never been heard in public.
These included revelations about the vanished community of Tucker's Town that brought attention back to the graveyard lost in undergrowth.
Mr Burgess said: "Before that, there had been no discussion of it.
"As a result of Living Memories, the graves began to be maintained again for the first time in many decades."
Senior prison officers told Ms Mallory the show was so popular that the jail fell silent when Living Memories was on the air.
Mr Burgess said the family were approached by fans of the show wherever they went in public.
Ms Mallory was married in the 1950s to Ralph Mallory Sr, a prominent footballer and later to musician Bentley Burgess in the 1960s.
She had a daughter and another son.
Mr Burgess said her experiences juggling work as a single mother made her a strong advocate and mentor for young women, including offering shelter at her home.
After her death last Friday, many young women called to talk about his mother's impact on their lives.
Ms Mallory was awarded the Queen's Certificate and Badge of Honour in 1985 for her services to the community.
Ewart Brown, a former premier from 2006 to 2010, said last night: "Start with a velvet voice made for radio, add an intense curiosity reserved only for authentic historians, sprinkle with a razor-sharp wit, and you have my first cousin, Oda Mallory."
Dr Brown said Ms Mallory "reminded Bermudians of the history we were not taught in school", meticulously researching "little-known facts about Bermudians who had made a difference in the arts, politics and community service".
As the family's historian, she researched the story of their grandfather, Charles "CJ" Brown, who had come to Bermuda from Jamaica and started a cigar business, La Garza. She possessed the only existing cigar box left.
While running for Parliament in 1993 in Warwick West, Dr Brown recalled that he left a note at her home, and later called at the house.
He added: "In true Oda fashion, she listened to my reasons and then calmly said 'You did leave a note saying you would be back, right? But you didn't come back as you promised and so I cannot promise you my vote. But I will think about it.'
"That was my cousin Oda. May she rest in peace."
Dale Butler, a former government minister and fellow historian, said Ms Mallory's oral histories sprang from "a natural way with people — she was able to attract tremendous information and unbelievable stories".
Mr Butler added Living Memories became "one of the most popular radio shows ever".
Ms Mallory retired at 65, but remained active, including work with the Parliamentary Registrar, where she pitched in to cover polling stations at elections.
She also took to social media, sharing history facts and little-known stories through Facebook.
Dr Harris wrote in 2013, when Ms Mallory relocated to the US for a time, that her career stood as "a weekly masterclass on how to conduct oral history interviews".
He added: "The recordings of those shows represent a treasure trove of cultural heritage, preserving important aspects of our history and development which would have been otherwise lost to us."
Oda Adelle Mallory (née Ratteray), broadcasting icon, world-renowned expert on Bermudian coins and stamps, was born on August 3, 1937. She died on August 28, 2020, aged 83