Join Flora and watch WTS Leeds — live!
Updated: Jun 08, 2018 04:42 PM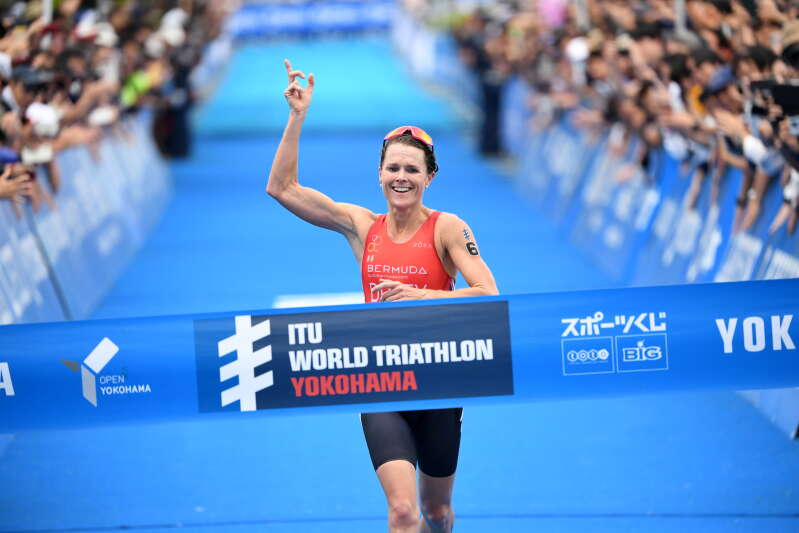 The Royal Gazette is excited to bring you live streaming of the World Triathlon Series race in Leeds, England, on Sunday.
Bermuda's Flora Duffy has withdrawn from the race because of injury, but you can bet your bottom dollar that she will be watching.
"I'm trying to stay positive, but I really wish I was in Leeds racing," she told us this week.
"It's one of my favourite races. Great course, great crowd, a lot of family were coming over and a lot of my family in England were going to be there to watch.
"It's a pretty special one for me, so it's sad to be here in Boulder [Colorado] watching on TV."
Duffy is the overall series leader with 2,000 points.
The elite women's race will begin at 9.06am Bermuda time over the Olympic distance of 1,500 metres swim, 40 kilometres bike and 10km run.
The elite men's race follows at 11.51.
Replays of these races will be available upon their completion.
These live streams and replays are available only in Bermuda.
Enjoy and spread the word.
From the offices of The Royal Gazette Ltd — the best for triathlon.Women
[naviga:iframe id=ls_embed_1528488826 src=https://livestream.com/accounts/26975642/events/8236614/player?width=630&height=354&enableInfoAndActivity=true&defaultDrawer=&autoPlay=true&mute=false width=100% height=360 frameborder=0 scrolling=no allowfullscreen] [/naviga:iframe]
Men
[naviga:iframe id=ls_embed_1528488789 src=https://livestream.com/accounts/26975642/events/8236625/player?width=630&height=354&enableInfoAndActivity=true&defaultDrawer=&autoPlay=true&mute=false width=100% height=360 frameborder=0 scrolling=no allowfullscreen] [/naviga:iframe]