UBP MP's daughter will run for the party
Updated: Dec 12, 2010 04:03 PM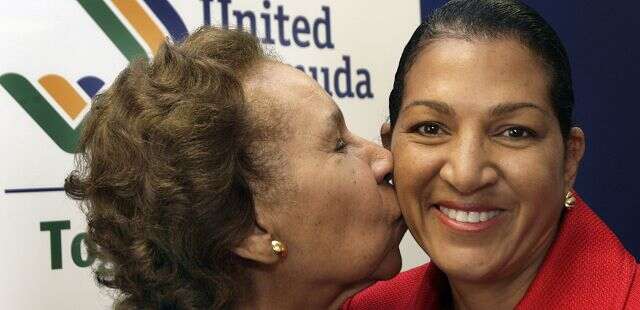 Susan Jackson, daughter of United Bermuda Party MP Louise Jackson, was yesterday named the UBP candidate for Southampton East Central.
Ms Jackson will be running against Minister of Health Zane DeSilva for the seat.
Southampton East Central is expected to lose traditional PLP voters to neighbouring Southampton West Central and become a marginal seat when the electoral map is redrawn.
Ms Jackson said at a press conference yesterday: "I believe that together, we can really move this Country forward, and as Bermudians we can live together in a safe and just and tolerant society.
"I'm really committed to working tirelessly to bring about positive results for the community and the people of Bermuda."
A public relations manager for HSBC, Ms Jackson has volunteered with Government's Mirrors programme, the Bermuda National Library and the Women's Abuse Centre.
She said she made the choice to join with the UBP because of her experiences growing up in a UBP-governed Bermuda.
"I believe that I'm a positive result of an education system, an economy and a social system that was the product of a strong UBP Government," she said.
"I want to give back, and I'm willing to give it my all. I am stepping forward because I believe in Bermuda. We can do better."
Ms Jackson's family has a long history in Bermuda politics.
Her mother is the Shadow Minister for Health and Seniors. Her late father was Senate President Albert Jackson.
Her great grandfather, John Henry Thomas Jackson, was elected to Parliament in 1887, the second black Bermudian to serve as an MP.
The Shadow Minister said yesterday she was overwhelmed by the announcement.
"[Susan] has been raised to understand that she must commit herself to community service," Mrs Jackson said.
"She has dedicated her life to public service and this is just another step."
Opposition Senate leader Jeanne Atherden said lauded the party's efforts at recruiting women and added "we're not going to be distracted by suggestions that [the UBP is] not growing".