MPs pass cruise ship casino law
Updated: Oct 03, 2013 09:07 AM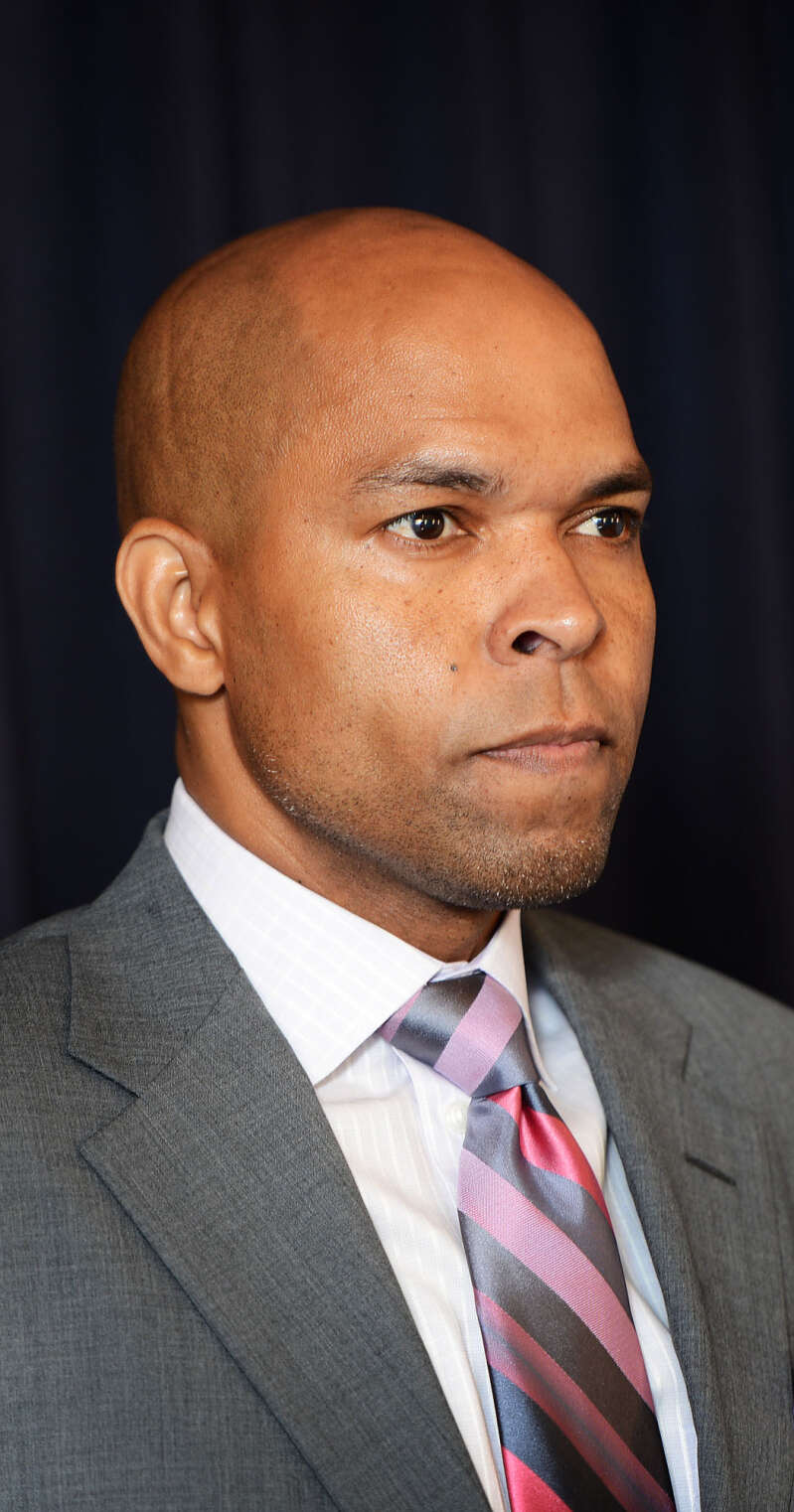 Visiting cruise ships are set to be allowed to keep their casinos open when in port after MPs passed the Cruise Ship (Casino) Act 2013 early this morning.
The concession — allowing on-board casinos to operate between 9pm and 5am — would ensure Bermuda remained competitive as a cruise destination, according to Tourism Minister Shawn Crockwell.
He said such a move would economically benefit both the cruise companies, which would increase their on-board revenue, and the Island, which would collect licence fees.
Presenting the Act for its second reading yesterday afternoon, Mr Crockwell said the ships would have to be in port for one night or more to qualify for permission.
"The use of the casino is to be limited to passengers on board the ship only. No local residents or visitors to the ship will be allowed to participate in casino activities."
He said the key concern for many would be the impact on local retailers, restaurateurs and entertainers, but he believed it would be "minimal".
Mr Crockwell said: "Our research has indicated that the majority of visiting cruise passengers return to their ship by 9pm and, by this time, most of our retail shops are closed.
"However, and I want to emphasise the word however, if the destination provides good products that include good entertainment and amenities that goes beyond the traditional offerings, the passenger will stay ashore to take in the local experience and spend money.
"Not all cruise passengers purchase their tickets at a discounted price. Many of the passengers are well-heeled and high-income earners and these new ships have one and two bedroom suites with butler services on their upper decks that have a price point comparable to high-end resorts.
"These high net income passengers choose to cruise because of the product and service that is offered and similarly they will patronise local businesses if we have the products on offer that they desire.
"Therefore, the impact to local businesses will be minimal and our Ministry will closely monitor and analyse the impact to this segment of our local businesses and enterprise."
The Minister said smaller ships capable of berthing in Hamilton and St George's, with a passenger capacity not exceeding 2,000, would not be charged a licence fee.
"In our discussions with the operators of these smaller, and often older ships, they have shared with us that they are at a competitive disadvantage," he said. "Not charging them a permit fee will assist in placing them in a more competitive position."
Mr Crockwell reiterated a commitment to hold a referendum on gaming in Bermuda before the next Budget but said the issue of cruise ship casino opening was a "separate and distinct matter".
Shadow Transport Minister Lawrence Scott claimed the Minister had "misplaced priorities".
"I would question the Minister's judgement in why he would bring this to the House prior to the referendum on gaming," he said. "It's amazing what a difference an election makes. When this was brought to the House before, the same Minister didn't argue for it."
He said the legislation "could be seen as an anti-local retail bill" which would encourage cruise passengers to stay on-board their ships.
"I think previous research has shown that 9pm is to early to open these casinos," he said, adding that it could have a bad effect for restaurants and nightclubs.
Independent MP Terry Lister said he supported the bill and could see no reason to wait until after the gaming referendum, a point Opposition leader Marc Bean agreed with.
Mr Lister suggested the Minister ask the cruise companies to pay for much-needed improvements to the North Channel and Mr Crockwell indicated that talks were taking place on the topic.
Opposition MP Glenn Blakeney said he backed the bill but found the Government's "turnaround" on the topic interesting. He suggested the reason the idea was rejected previously, when proposed by former Premier and Tourism Minister Ewart Brown, was more to do with "personality". The Prohibition of Gaming Act 2009 submitted by former Premier Ewart Brown, was opposed by the then-Opposition at the time.
"Why did they shut down what was in the best interests of the country?" he asked of the Government MPs who voted against the idea when they were in Opposition.
"I can't wait to hear from the Minister for his explanation for his change of heart."
Several PLP MPs made the same point. Zane DeSilva charged the then-Opposition of opposing the initial legislation solely because it was submitted by Dr Brown, while Shadow Attorney General Kim Wilson declared: "Whether or not it was flip flopping, u-turning, whatever you want to call it but the reality is a position that was taken in 2009 has now completely changed in this year 2013."
But Mr Crockwell pointed out that events had moved on in the past four years.
"In 2009 our competitors were not allowing this in their jurisdictions," he said. "That has changed — now they are. We understand our competitors are doing it so we cannot fall behind."
Asked why smaller ships carrying less than 2,000 passengers were exempt from the licence fee, Mr Crockwell said that Bermuda had so far failed to attract smaller, high-end liners in the past, and that the exemption could encourage more visits.