Rosengarten retires from XL Catlin
Created: Jan 04, 2018 08:00 AM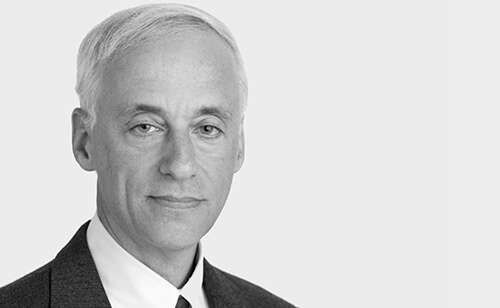 Jacob Rosengarten has retired as group chief enterprise risk officer of XL Catlin, the global insurer and reinsurer announced.
Fielding "Fid" Norton, who previously held the position of deputy chief enterprise risk officer, has been appointed as his successor, subject to approval by the Bermudian immigration authorities.
Before joining XL in 2010, Mr Norton was chief risk officer for Ironshore, having previously served in a variety of risk management leadership roles. He holds a Bachelor of Science from the University of Kansas, a Masters in Applied Physics and a PhD in Earth and Planetary Sciences from Harvard University.
Since joining the company in 2008, Mr Rosengarten developed and oversaw its Enterprise Risk Management framework and related processes. Mr Rosengarten will continue with the company on a part-time basis, working as an adviser to Stephen Robb, XL's chief financial officer.
Mike McGavick, XL's CEO, said: "The ERM insights which Jacob pioneered at our company have been wide ranging and impactful. They were fundamental to our successful navigation of the financial crisis, the successful integration of Catlin, and, more recently, to the approval by the Bermuda Monetary Authority, XL's group supervisor, for the use of a full internal model.
"While I find it personally bittersweet to no longer be working with Jacob in the same capacity, I'm glad we'll continue to benefit from his insights in his new role and pleased for him that this transition comes at a time of his choosing to create more time for his family.
"It is very gratifying that our deep bench strength allows us to fill this critical role from within. Fid is a widely respected ERM leader with broad and deep experience across the spectrum of existing and emerging risks facing a company such as ours, with its broad global reach. He has worked closely with Jacob and the Leadership Team which will make this a smooth transition for all involved."