Hong Kong aims to build ILS market
Created: Dec 14, 2018 08:00 AM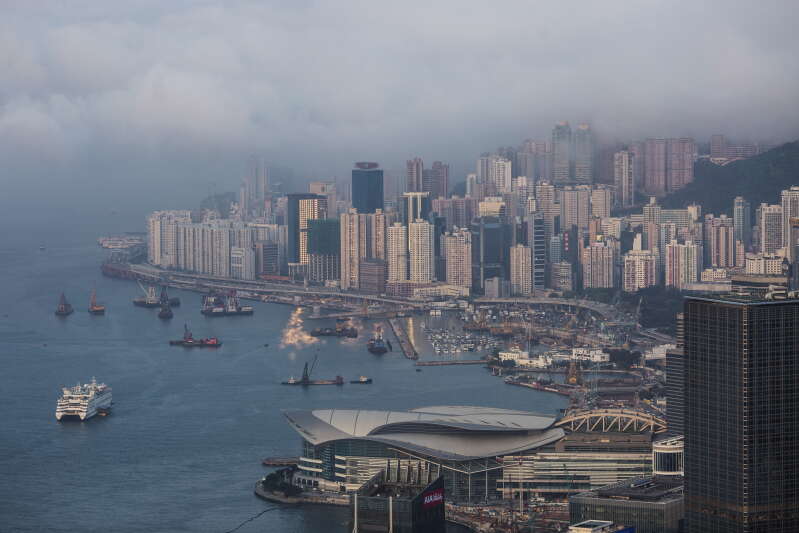 Hong Kong is aiming to create an insurance-linked securities market — a sector in which Bermuda is the global leader.
The alternative risk transfer website Artemis.bm reported that Paul Chan, Hong Kong's financial secretary, had spelled out the territory's ambitions in a speech at the Asian Insurance Forum this week.
Mr Chan said Hong Kong's Insurance Authority had been working closely with its Government on the legislative framework for special purpose vehicles for ILS.
"I am sure Hong Kong is well positioned to benefit from increasing interest in ILS in the region, especially given that mainland insurers would be interested in using different tools to manage a range of risks, be they agricultural, natural disaster or infrastructural risks," Mr Chan said.
Hong Kong is a special administrative region of China and is an Asian financial hub.
Another Asian jurisdiction, Singapore, also has ambitions to establish an ILS market.
Bermuda has become the predominant home for ILS since it entered the market a decade ago.
In an article published by the IFC Review, Greg Wojciechowski, chief executive officer of the Bermuda Stock Exchange, commented on the island's ILS success story.
"The BSX has played a key role in Bermuda's success in supporting global market transactions, and currently has 249 ILS vehicles listed, with an aggregate market capitalisation of $28 billion," Mr Wojciechowski wrote.
"The reported outstanding value of the market is approximately $33 billion, which means the jurisdiction now has a global market share of approximately 85 per cent."
The burgeoning ILS market in Bermuda has created extra capacity for island reinsurers, some of whom have built units to manage alternative capital. The industry also creates work for law firms and investment managers.
The island's success has tempted several other financial centres, such as London, Hong Kong and Singapore to create their own ILS markets.
Mr Wojciechowski said there were good reasons to expect further growth.
"Firstly, ILS was tested by loss events in 2011 and 2017, giving investors confidence in the asset class," he said. "The second reason is that ILS assets have grown substantially since 2008. There has also been an increase in the number of professionals managing ILS strategies.
"The third reason for growth is new financial engineering solutions have been found to enable ILS capital to be applied to other risks beyond natural catastrophes."
Mr Wojciechowski added: "These forces are unlikely to change in the short to medium term. The ILS, reinsurance and insurance industry as a whole will see lower results due to the lowering of barriers to entry.
"As a result, there will be fewer insurance and reinsurance balance sheets as re/insurers seek scale to enable them to manage their expense ratios on reduced margins on the underlying business.
"At the same time, there will be more ILS capital coming to the market, attracted by the prospect of investing in non-correlating returns."
He said the first quarter of 2018 had been a record one for the ILS market in a strong rebound from the heavy catastrophe losses of 2017.
"Bermuda will keep on doing what it is doing — developing a solid platform as a significant reinsurance hub and looking for ways to expand to support the global market," Mr Wojciechowski added.
"Moving forward, the island will see where we can use collaborative force and additional support to grow business in Bermuda."