Way congregation seek to apply their faith
Created: Dec 01, 2018 08:00 AM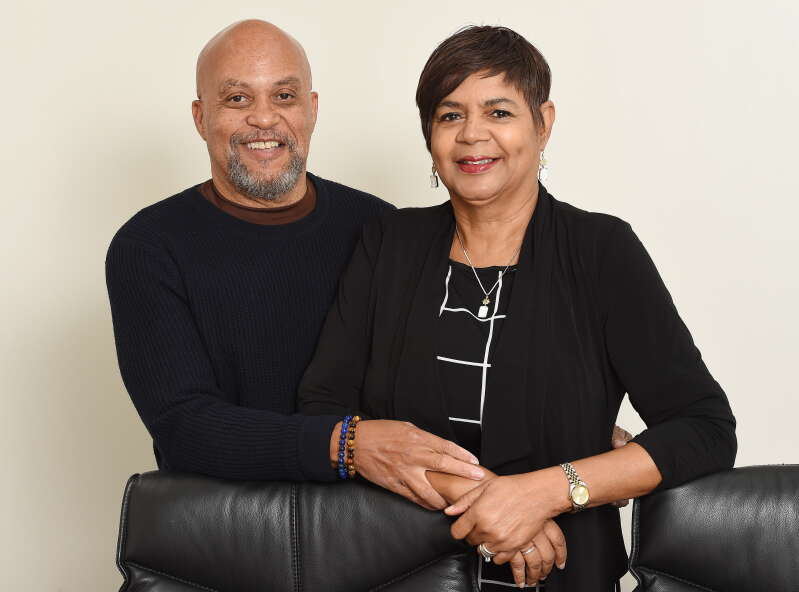 The Way Ministry has opened its doors to a diverse group for its first service in June.
One thing its congregation has in common? A desire to go beyond just hearing the Word of God; to truly walk out their faith in their everyday lives.
Led by Reverend Wayne Butterfield, the church is working to help believers thrive rather than just exist.
"We see too many believers who are not prospering the way God intended us to prosper — that is, in every area of our lives," he explained. "Our core focus at The Way Ministry is prayer, worship and studying the Word.
"Our signature scripture is Romans 12:2, which says: 'And do not be conformed to this world, but be transformed by the renewing of your mind, that you may prove what is that good and acceptable and perfect will of God'. Our mission is to teach the practical application of how to walk by faith and trust in God as believers."
The group meets in the staff room at the Berkeley Institute each Sunday, from 10am until noon. On the last Sunday of each month, they host a fellowship luncheon after the service.
"The early church 2,000 years ago fellowshipped and looked out for one another," Mr Butterfield said. "This is a part of our mandate today. At The Way Ministry, expect an unpretentious, sincere and relaxed environment where you can seek and find answers.
"We also invite folks to dress comfortably. We intend, through our lives and ministry, to demonstrate a lifestyle that trusts God, treasures Jesus Christ and exemplifies His Word."
According to Mr Butterfield, when people get a hold of and truly understand the meaning of faith and how to apply it to their lives, it can be life altering.
"The main transformation I've witnessed is in the mind and how people view things," he said. "Since opening this church we have already seen some lights go on as folks have shared results of applying the 'God kind of faith' to their lives."
He was just a baby when his mother started taking him with her to church. In fact, it was during one of those early visits that a pastor prophesied he would one day become a preacher in his own right.
"I grew up in the church and remember going forward to give my heart to the Lord at an early age at a crusade at Bermuda Athletic Association field," Mr Butterfield said. "A visiting ex-gang leader, Tom Skinner, from New York was holding evangelistic meetings and something about what he shared in his testimony really resonated with me.
"Then later on, as a teenager while living with my uncle, Reverend Cyril Butterfield, for a few years, I got a first-hand look at what goes on behind the scenes while living in a parsonage. Over the years I continued to develop my relationship and understanding of the Christian life."
He rededicated his life to Christ in 1984, at which time he was introduced to teaching ministries via Christian television, audio and video programmes.
The more he studied and grew in his knowledge of the Word, the more he began hearing God directly communicating to him and directing his path.
He prayed one day and asked God to guide him to what he was called to do.
God told him his job was to use his gift as a teacher to help other believers on their quest to live by faith.
He's learnt many valuable lessons in the years since, most importantly how to enjoy and nurture his relationship with the Holy Spirit.
"Through the Holy Spirit I have learnt to love God's Word and how to communicate what God's Word says about faith and successful living," he said. "I've also exposed myself to incredible teachers, read great books and studied various topics presented through the Bible.
"I've been blessed to be able to carry out this ministry with my wife, Elaine, and I know beyond a shadow of a doubt this is what we have been called to do. I love everything about pastoring and am very grateful I get to help others realise their full Godly potential as well."
• For more information, contact The Way Ministry Church on 232-0188 or wbeministries@gmail.com