Having faith in God – it works!
Created: Sep 07, 2019 09:00 AM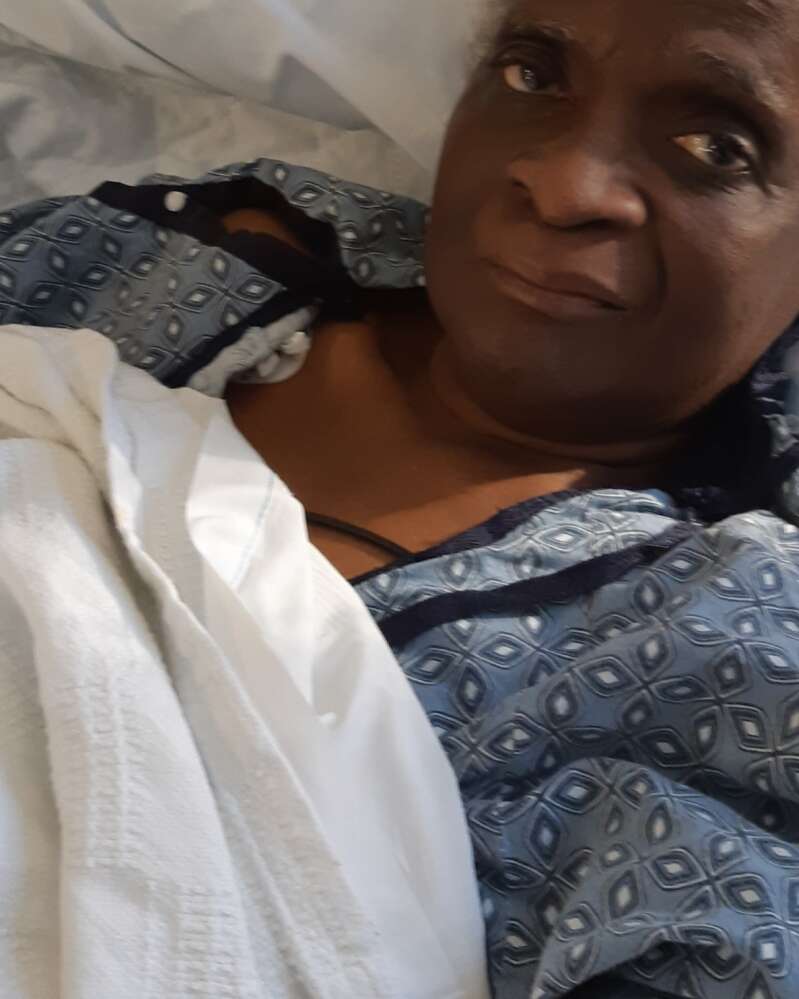 To Crystal Holdipp, it seemed that life couldn't get any worse.
Her father, Rev William Holdipp Sr, had been in remission following a battle with prostate cancer. Last year the disease returned and spread to his bones.
Ms Holdipp, who was supporting her father financially, lost her job soon after. And then came another devastating blow: her mom, Aleathea Holdipp, suffered an aneurysm and stroke.
It felt like the world was against her. As the bills mounted, her family faced a medical debt of more than $28,000.
Ms Holdipp turned to prayer.
"Many people would have abandoned their faith after both parents taking ill, financial obligations piling up and losing a job," the 33-year-old said. "I started going back to school online while caring for my mom and helping my dad when he didn't feel well. Through that time it was God's strength, favour and provision that kept me. God placed me and my family on the hearts of others to help us, pray for us and open up opportunities."
She was "close to giving up" several times and had no idea how she would provide for 70-year-old mother and her 75-year-old father. Eventually she was provided not one, but two opportunities to earn an income for her family.
"At one point I thought I was having a nervous breakdown and a few times struggled with suicidal thoughts and wanted out, but God gave me hope to continue," she said. "Through this, doors not only opened up for me but I also received spiritual deliverance from within.
"A ministry church leader had prophesied that God had called me to business and that an unexpected business partnership would come my way. Then out of nowhere I was contacted by a local entrepreneur who asked for my help in promoting and selling a line of beauty, health and nutrition products called It Works!"
She researched the brand and began reading testimonials from others selling the products. After praying about the venture, she felt confident about the move.
"Another connection told me about a travel business they had started to earn an extra income and I started investigating that opportunity as well," Ms Holdipp said. "I like to look things up and research thoroughly before I proceed with anything. I don't just jump in because I know not every opportunity is a good fit. With these two however, I saw the benefit in it — not only in terms of providing for my family but also in helping people.
"The It Works! products are proven to help people reach their wellness goals, whether that be with weight loss or managing stress and depression. The travel business can also positively impact people's lives. I know from experience how expensive it can be to go overseas. At this time of year, many people have to go away to school and, year 'round, there are unexpected medical emergencies that people may not have budgeted for. My goal is to offer them travel discounts that will ease the burden."
She knows first-hand how stressful a medical emergency can be. In March, her mother suffered a pulmonary embolism when blood clots in her body travelled to her lungs.
"I was helping her up the stairs and all of a sudden she couldn't breathe and had to be rushed to the hospital," Ms Holdipp said. "It was a life and death situation because in Bermuda they couldn't do the treatment she needed, so she had to be rushed out to Lahey Clinic to get blood thinners in case the internal bleeding increased.
"I had to basically empty out my bank account to help my parents with all the travel expenses involved in getting care overseas. I came back to Bermuda with nothing and had to really learn to trust God to provide and make a way."
Despite the hardships, Ms Holdipp remained active in her church ministry and Inspire Bermuda, a charity that advocates for the disabled population.
She said: "Many times I had to cry out to God asking for help because I felt like I didn't have many people to turn to. There were doctors and nurses at the hospital in the US, but it was still a very lonely experience. I prayed and listened to gospel and worship music to get me through. I also stayed in God's word and looked at encouraging scriptures to help build my faith."
Her hope is to be able to pay off her mother's medical expenses and eventually teach others facing similar difficulties how to be resilient.
• Get in touch with Crystal Holdipp on 747-8786 or choldipp@yahoo.com