Renegades do Mad Hatters double
Updated: Sep 29, 2015 06:17 PM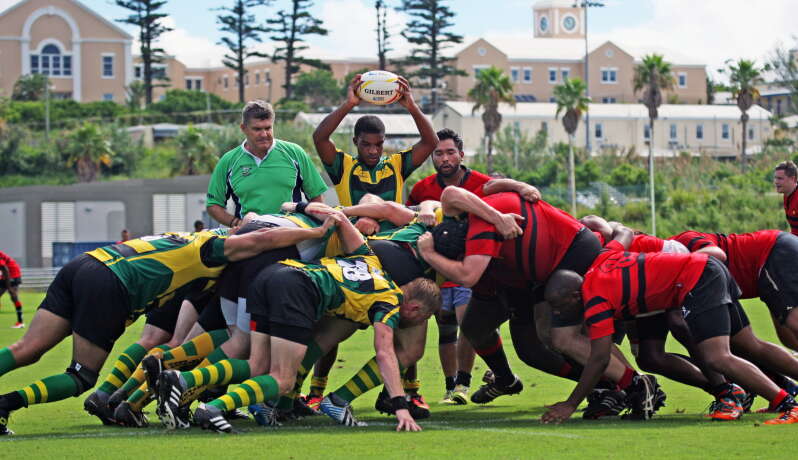 Renegades claimed the first silverware of the new rugby season winning both the men's and women's division of the Mad Hatter's tournament on Saturday.
The men's side went unbeaten with victories over Teachers and Mariners, and a draw with Police at the National Sports Centre.
Police's defeat at the hands of Mariners meant a Renegades win over the men in green in the day's penultimate game would earn them the title. They duly completed that task, winning 6-0.
In the women's competition, Renegades beat Teachers and Mariners, but also drew with Police and won the division by virtue of having a better points difference than the women in blue.
Results: Men's division — Renegades 7 Police 7; Mariners 17 Teachers 7; Renegades 17 Teachers 7; Police 3 Mariners 8; Renegades 6 Mariners 0; Police 17 Teachers 0. Women's Division — Renegades 2 Police 2; Mariners 1 Teachers 1; Renegades 1 Teachers 0; Police 3 Mariners 2; Renegades 3 Mariners 0; Police 3 Teachers 2.