St David's close in on Castle's replacement
Updated: Aug 09, 2011 09:47 AM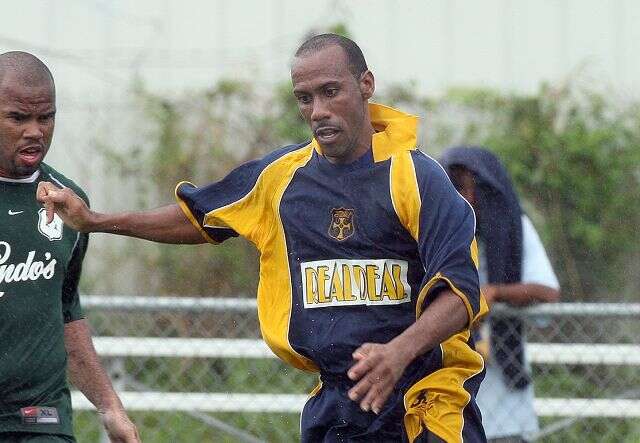 Premier Division side St David's are set to name their new head coach by the end of of the week, the club's president Aaron Lugo said yesterday.
Lugo refused to reveal the identity of the candidate chosen to replace Jack Castle, who stepped down at the end of last season after leading the East Enders to top-flight safety for the first time in their history.
The Warriors players have already reconvened for pre-season training and Lugo is confident their new coach will be able to establish them as a Premier Division force.
"We have our eyes set on someone and are waiting until the week's end to finalise a few things; hopefully that will be the end of the search," said Lugo.
"Although we don't have a coach, our season has started in the shape of pre-season.
"The coach will bring the organisation to the team but the team still has to prepare and be ready for the start of the season regardless of if there's a coach or not."
One of the most important qualities required for the incoming coach would be to have an a good understanding of St. David's "unique" close-knit community, said Lugo.
"We're a unique community and we need someone who is also unique and who understands the community and individuals at the club, as well as having the respect from those same individuals," he said.
Lugo admits finding the right candidate to take the coaching reins is no easy task and felt it was vital the club took their time to ensure they made the correct appointment.
While St David's' hierarchy have been thrashing out the final details with their new 'mystery' coach, the team's most seasoned campaigner Otis Minors has been overseeing pre-season training.
"Otis Minors, our most senior player, is taking charge for the time being and we are looking forward to another exciting season," said Lugo.
"Finding coaches in Bermuda is hard because you have to find someone that will be loyal to the club, rather then just chasing the money they will get from the club.
"You also have to find a coach that can put up with the society issues. The passion and the heart for the game has to be there and hopefully we have the right person to take charge."