We'll bounce back from cup loss insists Cougars skipper
Created: Nov 13, 2013 08:00 AM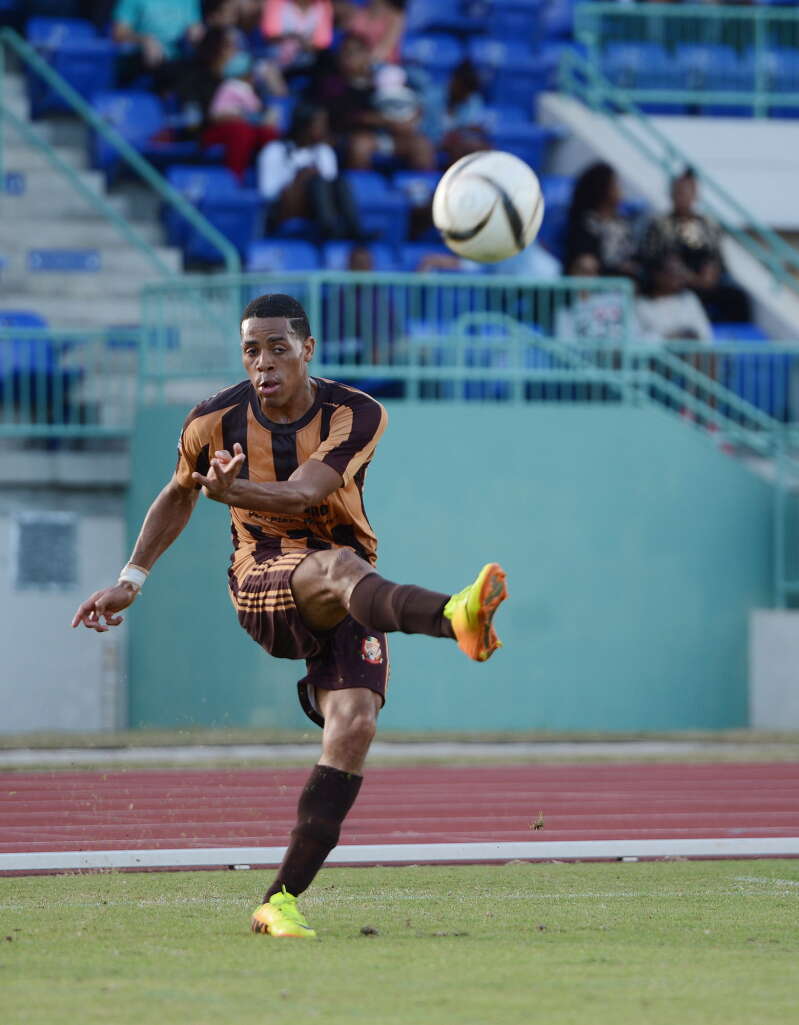 Devonshire Cougars captain Chris Caisey jr is determined his side will carry on their quest for silverware after their gut wrenching Dudley Eve final loss on Monday.
Cougars lost to Dandy Town 5-4 on penalties after the two sides couldn't be separated when the final whistle went after 120 minutes.
Having played with a one man disadvantage for almost an hour after Daeshun Butterfield received his marching orders, Town resisted the Big Cats' charge.
But Caisey has no doubt that his side will bounce back from the loss.
"No one ever wants to win or lose on penalties but it is what it is and we must put it in the back of our minds," said Caisey.
"It's obviously disappointing that we didn't achieve the feat but we must now move forward and continue on with the main focus which is a league title.
"Everything else is a bonus, and we have to get ready for PHC in our next league match."
Had the men from the Den won the trophy, it would have been the first time a club has held all five domestic titles — Premier Division, FA Cup, Friendship, Dudley Eve, and Charity.
Goals from Angelo Simmons and Damon Ming put Town ahead inside the opening half-hour, while Kwame Steede scored twice for Cougars in a comeback that fell just short.
Reflecting on the match and the numerous momentum swings, the skipper pinpointed his side's errors.
"We had more than enough chances to win the game and in the end we are the only ones to blame for not getting the result.
"Congrats to them for holding their nerve and executing in the key points but we feel we were the better side for the 120 minutes.
"The game went back and forth, they took their chances early on but as the match wore on we were the better side and it was a matter of us not putting our chances away when we had them, thus leaving the game to be sorted by penalties."
Cougars have a chance to go level on points with league leaders Town when they host PHC Friday night at Devonshire Rec.