Town begin defence against Parish
Created: Dec 27, 2014 08:00 AM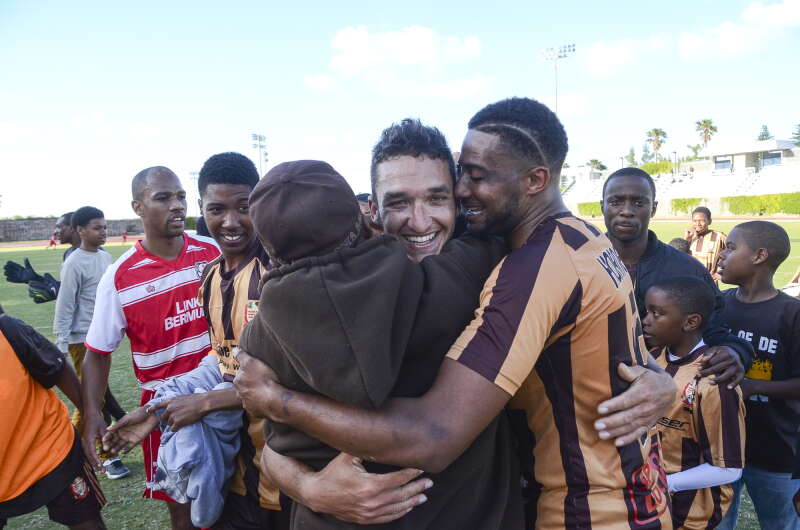 Dandy Town, the defending champions, will meet Hamilton Parish in the first round of the FA Cup, after yesterday's draw at Wellington Oval.
The draw took place during half-time of the Friendship Trophy semi-final between Somerset Trojans and Robin Hood, with Devonshire Cougars paired with Flanagan's Onions.
All eight matches will be played on the weekend of January 17, 18, with Southampton Rangers facing St George's Colts in the other all-Premier Division clash.
Hood and Young Men's Social Club, yesterday's winning teams at Wellington Oval, have been drawn against each other while St David's Warriors will play PHC Zebras and Trojans will take on Corona League team B&V United, who are making their debut in the tournament.
North Village, beaten by Town in last season's FA Cup final, will play Somerset Eagles while Boulevard Blazers will meet Wolves.
FA Cup first round: Devonshire Cougars v Flanagan's Onions; Southampton Rangers v St George's; Robin Hood v YMSC; Hamilton Parish v Dandy Town; Boulevard v Wolves; St David's v PHC; Somerset Trojans v B&V United; North Village v Somerset Eagles.